Our customers at Onfleet are often delivering precious cargo. When our Customer Success Manager, Samantha Rowley, needed to deliver one of her rescue horses, of course she trusted Onfleet.
When Samantha isn't helping our customers, you can find her on her horse ranch in Southern Illinois. Rowley Ranch is the place many critters call home, from mini horses, Sgt. Pepper and The Golden Nugget, to Roman the Belgian draft, everyone has a home at the ranch.
One of these horses was Oliver who is a 14 year old off the track Thoroughbred whose Jockey Club name is Forward Harch. Sadly, unlike his grandsire, Oliver had a very lackluster racing career and was searching for his next home. Luckily for him, in January he found his forever home and all he needed to do was to get there.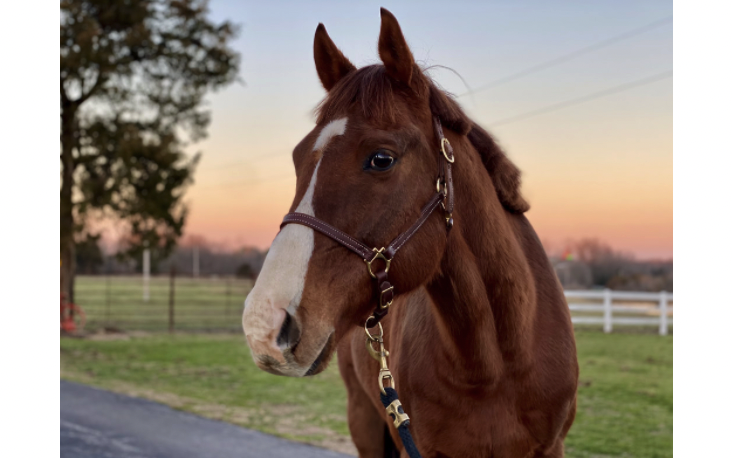 Samantha offered to trailer Oliver the almost 300 miles to his new home near St. Louis, Missouri. She thought it would be a fantastic opportunity to use the power of Onfleet and focus on driving while Onfleet kept Oliver's adoptive family informed via automatic communications.
It is a common phrase around the ranch that there is never a dull day and that Sunday proved to be anything but dull. As Samantha passed by the St. Louis Arch and Busch Stadium, she suddenly saw metal threads coming out of the left rear tire on the trailer. Hauling anything alone is a nerve-racking endeavor, let alone a three-horse trailer. Add in a blown tire on a freeway interchange and a horse on board and panic will set in quickly.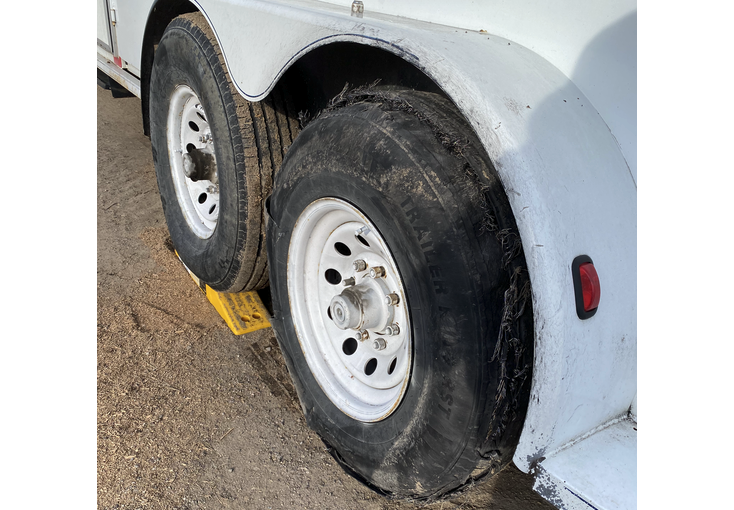 Luckily, she was able to pull off, safely check her GPS, and was only 15 minutes from the delivery destination and Oliver's future home. She was able to limp there via surface roads. Onfleet made it easy to remain in communication with the owners as to their whereabouts and the situation. The tracking link came in very handy that day!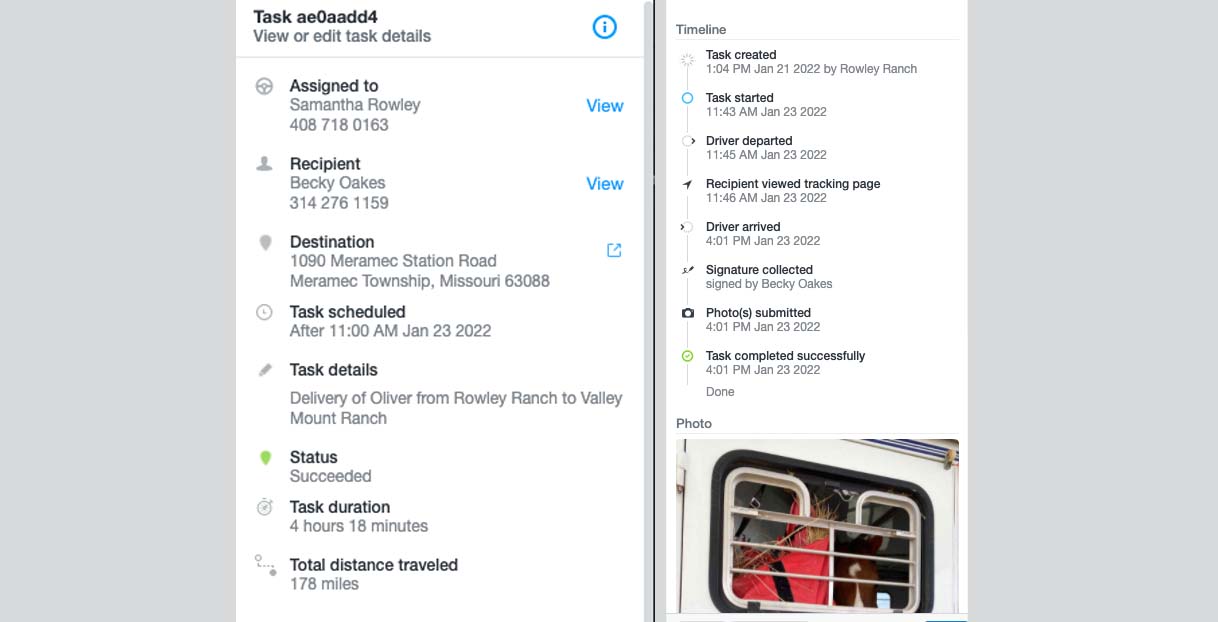 After safely delivering Oliver and changing the tire herself, she was back on the road and heading home back to the ranch, safe and sound. Another successful delivery, thanks to Onfleet!