As 2017 comes to a close, we wanted to take a moment to highlight a selection of powerful features and platform enhancements we have rolled out to our customers this year. We hope you've enjoyed using these features as much as we've enjoyed building them, and we look forward to many more product updates in 2018! We couldn't be more excited about what's ahead and can't wait to share them with you.
If you're an Onfleet user and would like to learn more about how to take advantage of any of the features below, click through to the support center article links in each section.
If you haven't used Onfleet yet and would like to start a free trial, email sales@onfleet.com today to join hundreds of businesses using Onfleet to make their local deliveries more efficient and delightful.
---
Proof of delivery & barcode scanning
Proof-of-delivery is a critical aspect of last-mile logistics, so we spent some time improving this feature within Onfleet. We introduced more customized proof of delivery options, so you can specify whether signatures and photos are required or optional, or to hide them from your drivers completely.
We also introduced barcode scanning. This feature allows drivers to record one or more barcodes upon task completion via their device's camera. Again, these can be specified as optional or required during the task creation process.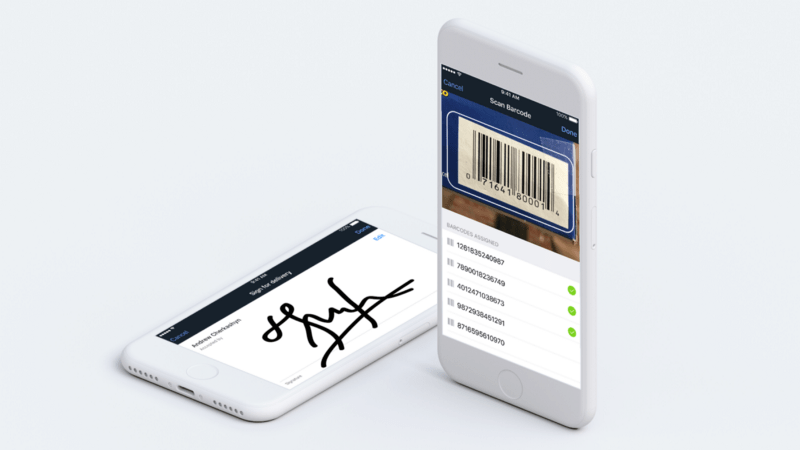 ---
In-App chat
Logistics is complicated, and communicating effectively is critical to a successful operation. Sometimes, a driver and a dispatcher simply need to be able to communicate quickly about what's happening out on the road. Our in-app chat feature makes this possible, providing a direct communication channel between the driver app and dispatcher dashboard, so you can truly manage everything in one place.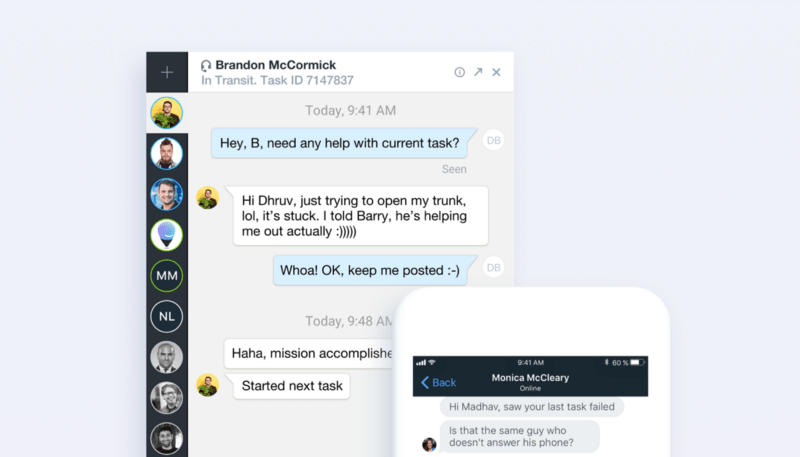 ---
Revamped dashboard search
Along with significant improvements to speed and accuracy of results, Onfleet's improved dashboard search allows dispatchers to use text-based, state-based, or time-based queries to find matching tasks, recipients, and drivers.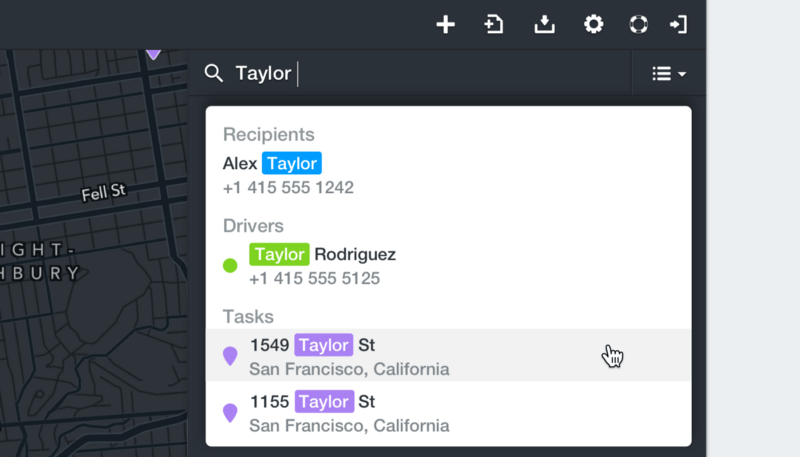 ---
Predictive completion times
Previously, Onfleet only surfaced estimated times of arrival (ETAs) for in-transit tasks. Now, we take this a step further by predicting the completion times for ALL tasks assigned to drivers. To accomplish this, we analyzed tens of millions of miles of historical driver data, then built sophisticated machine learning models that factor in the location, traffic, day of the week, and your historical service times.
These days, customers expect to know exactly when their deliveries will happen, and Onfleet users now have a significant advantage. Stay tuned for more on this front — we are busy building new features that leverage these predictions for even more powerful automations!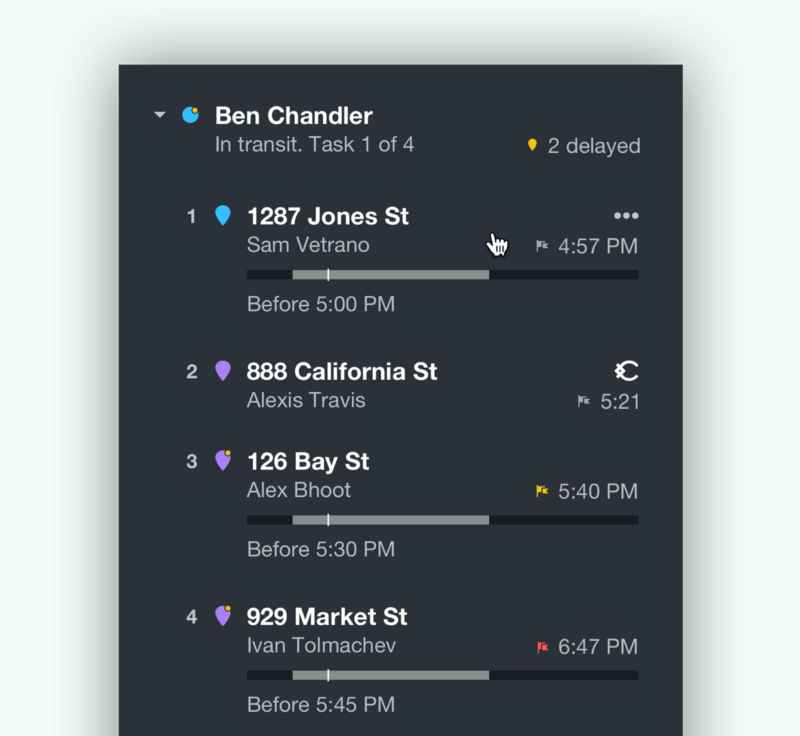 ---
Notification enhancements
You can now configure separate notifications for pickup and dropoff tasks.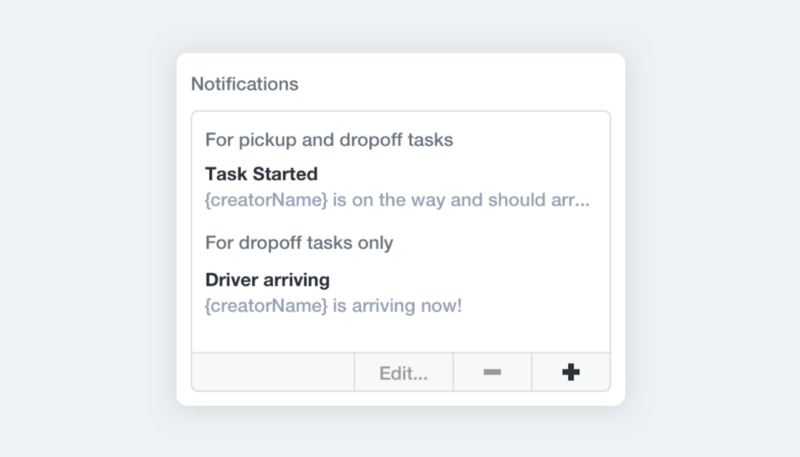 ---
Driver analytics
This functionality provides drivers with critical data regarding their deliveries over the past week, month, and year. This data, previously only available to dispatchers, includes mileage, hours on duty, delivery success rates, and more, complete with beautiful, interactive charts and graphs.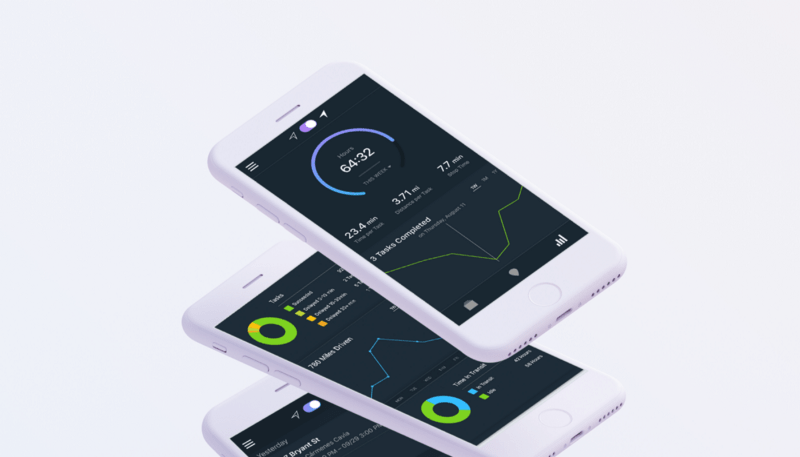 ---
Multiple driver organizations
In today's delivery-centric world, drivers often find themselves delivering for multiple businesses. Delivering lunch during the day and alcohol in the evening? We've got you covered.
As we grew our customer base, we found many drivers needing to use Onfleet across several organizations, and they were limited to one organization per phone number. Now, Onfleet supports drivers being associated with multiple organizations with a single phone number to make their lives easier.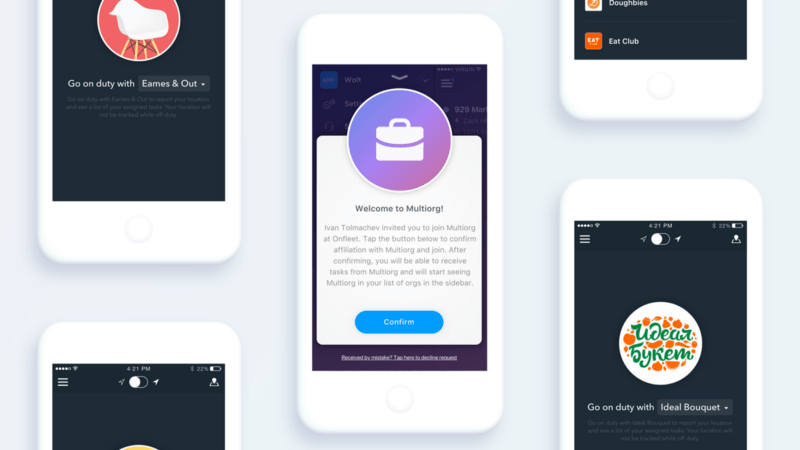 ---
Analytics data export
Data is a key part to helping you streamline your logistics, and our export feature provides an additional path to analyze your workflow and improve operations.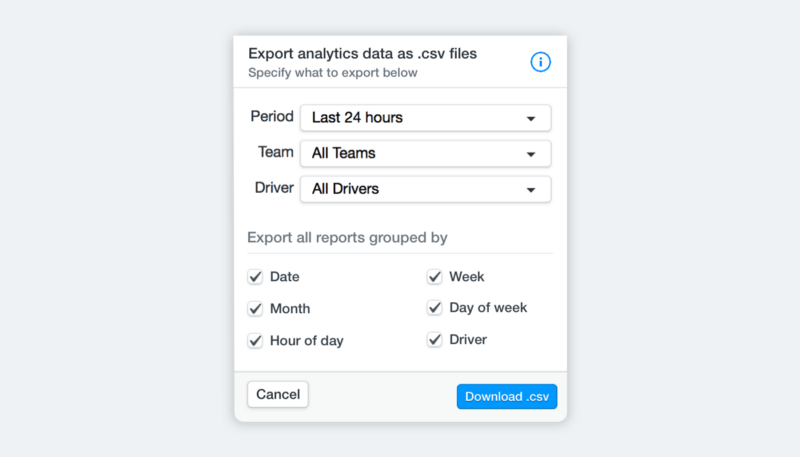 ---
Completed task route
Once a task is completed, Onfleet processes all the location data points and presents an interactive completed task route, so you can see exactly how your driver got to their destination and where they were at any given moment.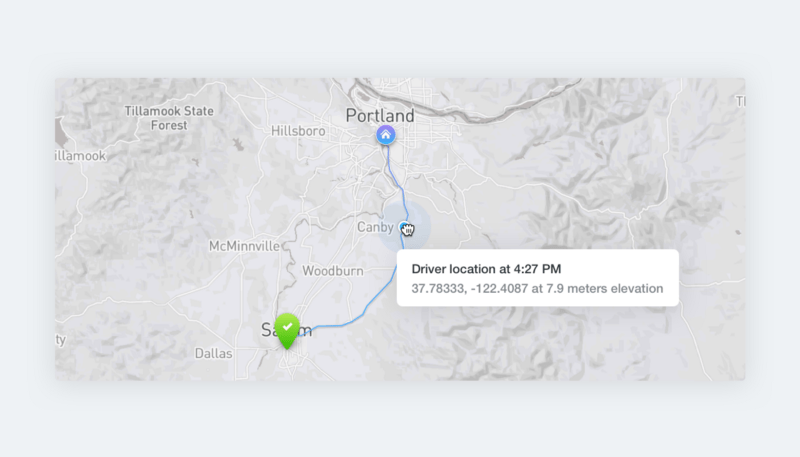 ---
French & Spanish driver apps
With customers in more than 60 countries around the world, we don't want businesses that rely on Onfleet to be limited by language barriers to make their delivery operations work. We've launched driver apps in both French and Spanish, giving us the ability to work with the majority of our customers in their native language.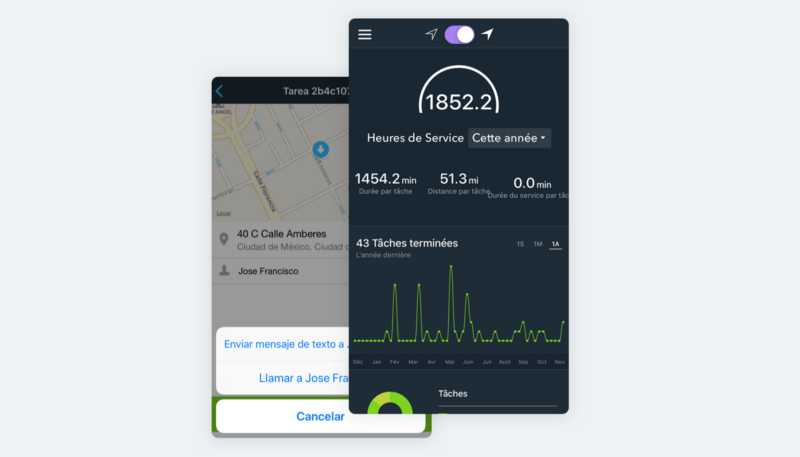 ---
Webhooks configuration
You no longer need to create, delete, or configure webhooks through the API. We introduced a simple interface in the administrator dashboard settings, so you can do this much more easily.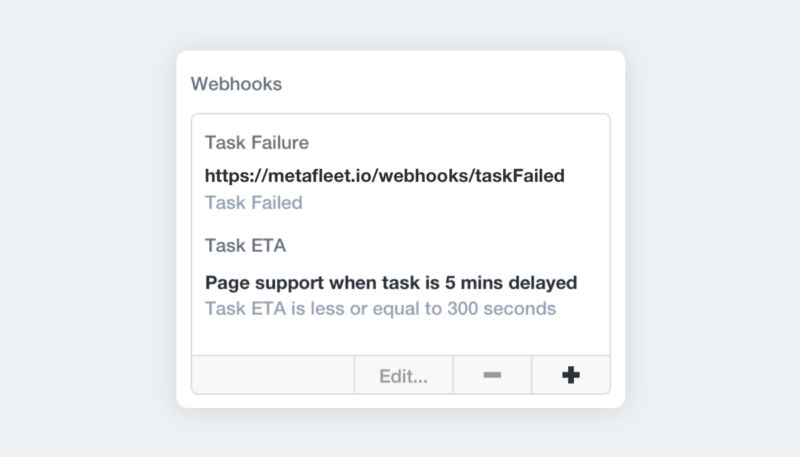 …and much more! Thanks for using Onfleet, and for sharing your feedback with us. We work hard to ensure Onfleet is the most reliable, most powerful, and most user-friendly last-mile delivery management software in the world, and we look forward to continuing to push the platform forward, on our mission to make local delivery efficient and delightful, in 2018 and beyond!
Cheers,
The Onfleet Team