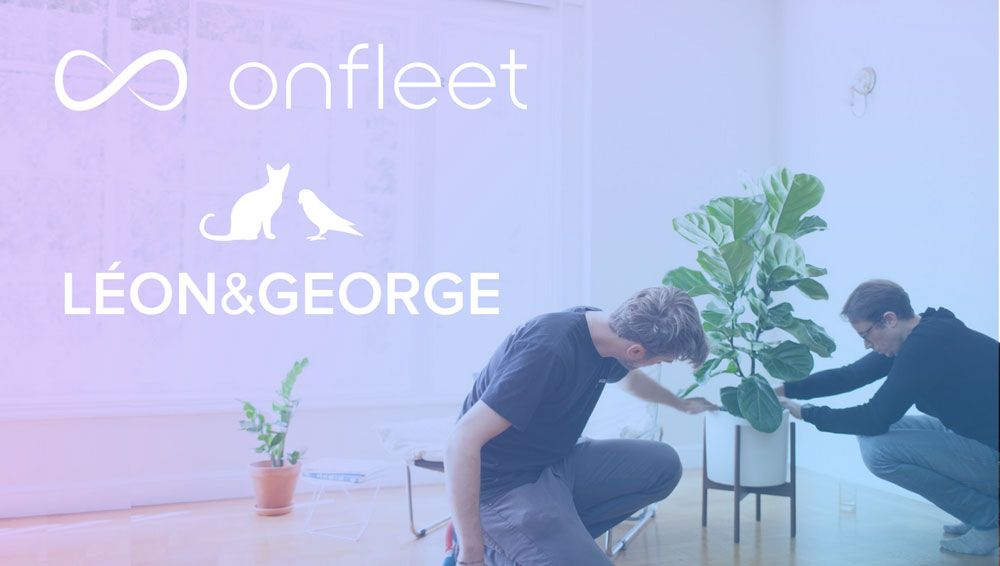 Léon & George is a company with a straightforward mission: to provide the best possible experience when it comes to buying plants online. The traditional plant buying experience can take up an entire day: driving to a nursery, picking out a plant, perhaps going to another store to find a pot and then shuttling it all back to your home. What if you could buy a potted plant online and have it magically appear at your doorstep — no work required?
When they launched from YCombinator in 2017, founders Nico Bartoli and Ron Radu knew right away that they were onto something. They made the deliveries themselves in those days, setting up the plants and providing tips on how to care for them. The customer feedback was very positive but they knew that maintaining this personalized delivery experience for many more customers in multiple markets would be a challenge.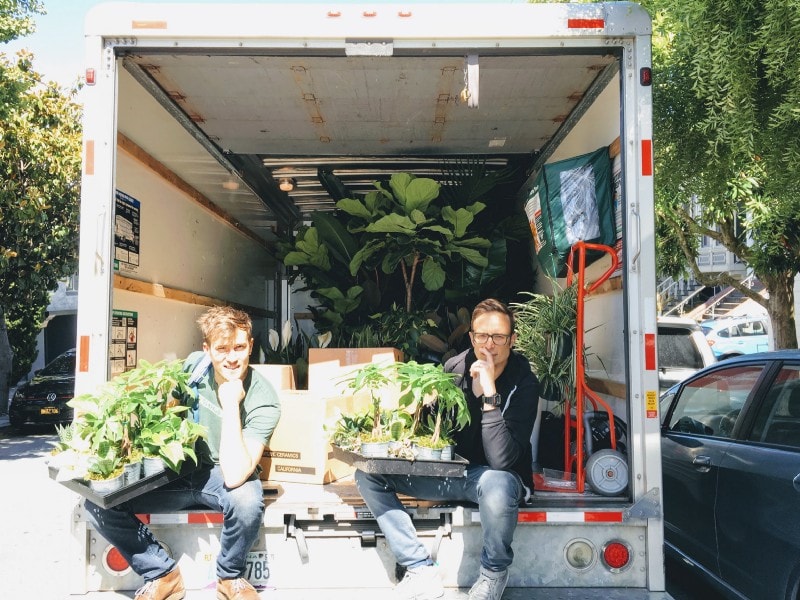 As their delivery volume started taking off, the team began outsourcing their deliveries but the results were mixed. "You never knew who was going to be making the deliveries or how the delivery went," says Nico. "We were in the dark and so were our customers." While this approach did help them get more orders out the door, the end-customer experience was far from ideal. Nico and Ron wanted to know where their drivers were at any given moment and customers wanted to know when they had to be home for their delivery.
It became clear that if they were to retain their existing customers and continue to grow then they would need more control over their last-mile operation.
ENTER ONFLEET
"Onfleet presented an opportunity to bring our dispatching in-house without having to build a system from scratch," says Nico. After integrating their ordering system with the Onfleet API, new orders began flowing into the web-based dashboard. The team could see each day's deliveries at a glance and begin to assess how many drivers they would need for the week.
They also built out a series of automated SMS notifications using Onfleet's recipient communication tools. Instead of having a delivery driver show up unannounced, their customers started receiving text messages when their plants were out for delivery: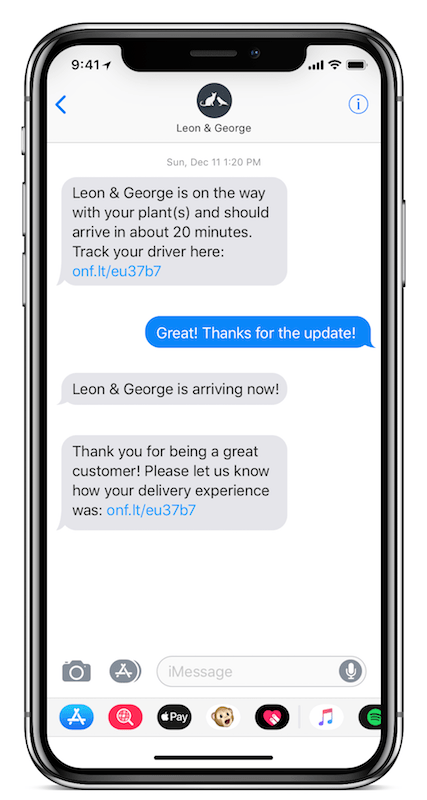 "On the day of the delivery, I also received a text message, which I found that it was very transparent of them to do! The delivery person was also accommodating and super helpful. Definitely going to purchase more plants in the future!" — Customer Review (Yelp)
In order to maintain quality during the delivery process, drivers started taking photos of the delivered plants with the Onfleet mobile app. By comparing delivery photos to ones taken in the warehouse, the Léon & George team can ensure that they maintain their quality during the delivery process.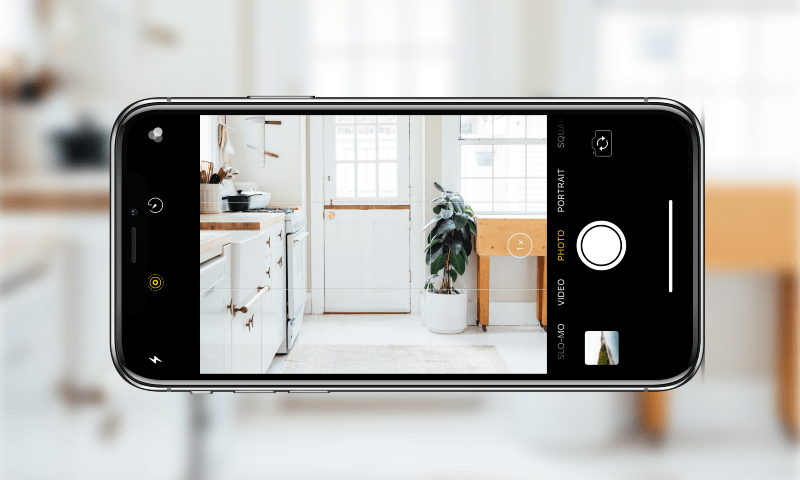 The team also implemented a post-delivery survey that their customers receive via SMS (also triggered from Onfleet). "We get a lot of responses because the delivery is still top of mind and the survey is really easy to complete," says Nico. "It is a great feedback channel for us."
GETTING THE MOST OUT OF EVERY ROUTE
Like many Onfleet users, Nico and Ron wondered if there was a way to serve more customers per day without hiring a bunch of additional drivers. They turned to Onfleet's Route Optimization feature, which considers all the drop-off locations and time windows for their orders to find the most efficient routes. Implementing this feature has resulted in a 40% increase in delivery capacity. Drivers can fulfill more orders and the team spends much less time dispatching. "Onfleet produces a day's worth of routes in under a minute and they find efficiencies that we wouldn't have necessarily discovered through trial and error," says Nico. It has also helped them deal with LA's notorious traffic which can be difficult for drivers to predict.
LOOKING AHEAD
Léon & George currently offer local deliveries in San Francisco, Los Angeles, Orange County and San Diego. "As we scope out new markets, Onfleet is at the center of our logistics strategy," says Nico. "The platform let's us focus 100% on our customers which is ultimately what we want to be doing."
---
Are you ready to bring nature indoors? Check out Léon & George's beautiful selection of plants.
Interested in taking your last-mile delivery operation to the next level? Contact our sales team.