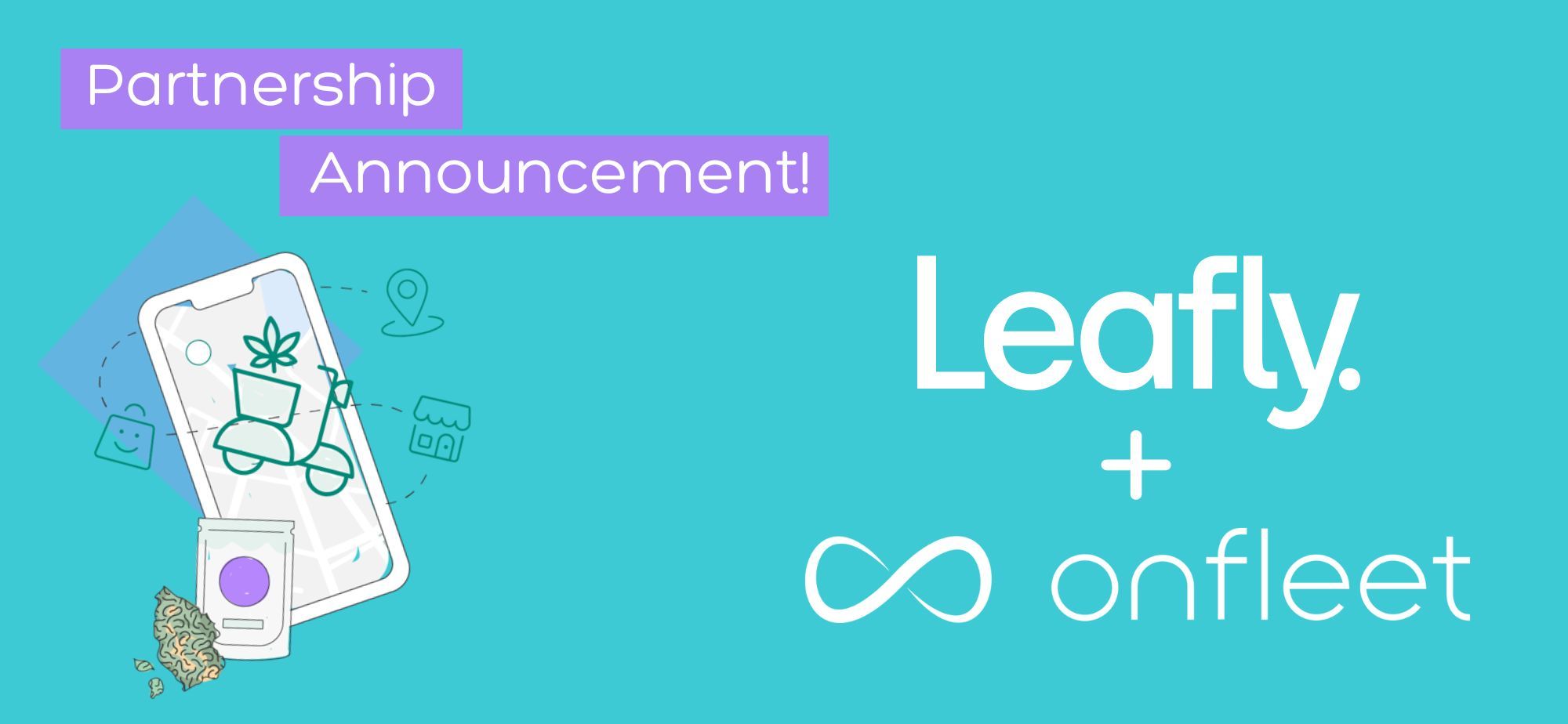 Onfleet is excited to announce our new integrated partnership with Leafly, the leading destination to learn about, find, and order cannabis. This integration will make it easier for your business to handle delivery fulfillment from order to doorstep.
Once enabled your delivery process will become smoother. Delivery orders placed on Leafly will be routed directly to your Onfleet dashboard where employees can manage everything in one place. There are no additional imports, exports, or steps needed to get the orders into the delivery system. When you are ready to review your delivery data, all the reports are consolidated into one place. You can visualize success rates, on-time rates, service times, feedback scores, distance traveled, and more. Segment dashboard data by teams, drivers, day, week, and even hour of the day.

In addition to freeing up your team to spend more time on your customers, you also get all the benefits of Onfleet's customer delighting features. Customers are automatically notified of their order status via SMS updates. They get full visibility into when the delivery is starting and when it is expected to arrive. This leads to an increase in delivery fulfillment rates and a decrease in cancellations. Onfleet also has features like age verification to ensure the product is making it to the right person and proof of delivery for additional customer peace of mind.
The best part about the integration is that it is convenient and free. You can connect to Onfleet in seconds at no extra cost to your Leafly subscription.
Ready to get started? Learn more on how to implement this integration here.
---
About Leafly:
Leafly is the world's most trusted destination to discover cannabis products and order them from legal, licensed retailers. More than 100 million people visit Leafly each year to learn more about cannabis and order online with local businesses. Leafly is the leading customer acquisition tool for more than 7,800 brands and 4,600 retailers who use Leafly to connect with millions of shoppers every year. Leafly is headquartered in Seattle, WA, and was founded in 2010.