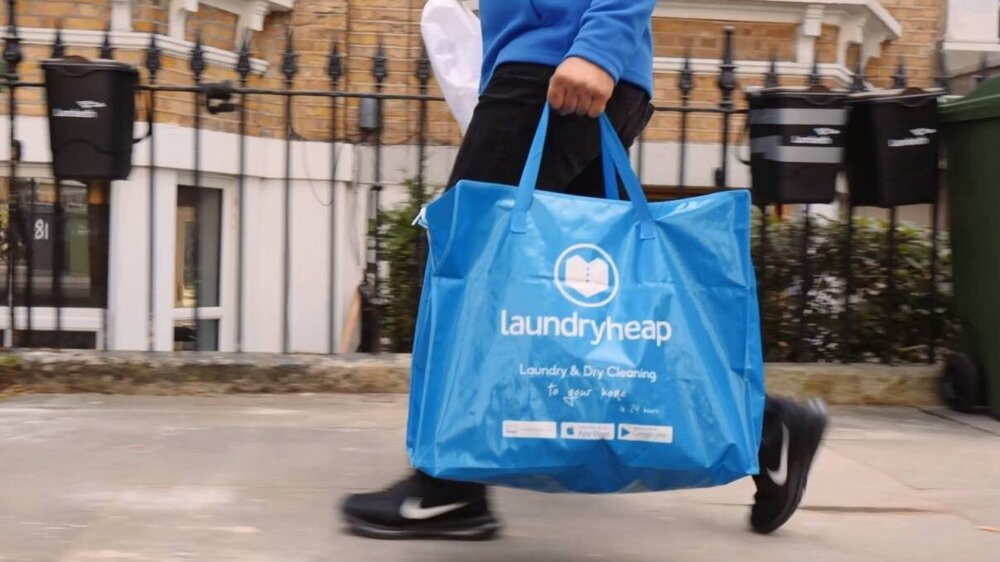 Laundryheap launched their pick-up-and-deliver laundry and dry cleaning business in 2015.
"I get it. Laundry. It's the least sexy business," notes Deyan Dimitrov, Founder and CEO of Laundryheap. "However, the need is universal and we felt we could produce a better service."
Laundryheap launched in London. It focused on speed and technology. "Same-day collection, next day delivery, accessed through an app." Their target audience originally was, in Deyan's words, "The usual suspects. Younger, more affluent people who were busy." They also partnered with businesses like AirBnB for travelers, offices who needed cleaning services for towels, and tourists on the go. They kept their pricing model simple, competitive, and straightforward. "You do not need to count out your items! Come on, socks? We supply a bag and pricing is based on weight." In short order, Laundryheap expanded into the Middle East.
---
Clean clothes are universal. However, laundry is also personal and about culture
"This is where it gets interesting. While everybody likes clean clothes, different cultures have different values. In the Middle East, everything gets ironed. I mean, everything. In the U.S., as a different example, this is not the case at all." Laundryheap focused on collection and delivery and used digital channels to reach new customers.
"And, laundry is personal. You are not clicking a button to order a new item shipped to you. You're sending your own things away. You feel an attachment to your clothes and are hesitant to trust just anyone." Customers had become accustomed to this with dry cleaning, but in some cases, that trust was not there yet for laundry. "You are trusting someone with your underwear! This, as I said, is very personal."
This understanding of the customer focused Laundryheap. On-boarding and the first experience are critical. "We wanted our customers to feel comfortable with our service. Part of that service is speed, efficiency, and communication."
"This is where Onfleet came in. It is at the center of what we do."
The marketplace consisted of drivers, cleaners, partners, and customers. It is a highly complex logistics operation. Predictive ETAs are also critical. "Onfleet enables us to do what we do, better."
---
Clean clothes become an essential service in the pandemic
It came as no surprise that the demand for dry cleaning decreased dramatically during COVID. However, what was unexpected was the increasing importance of clean clothes. "We were considered an essential service. For example, for disabled and elderly people who could no longer leave their homes. We also found adult children ordering this service for their elderly parents they could no longer visit. And elderly parents ordering this service for their children and grandchildren for safety and practicality for stressed-out parents minding babies and toddlers or home-schooling. Especially in a pandemic, clean clothes are not a nice-to-have. They are a must-have."
Dry cleaners in many markets were forced to close their doors. "Dry cleaners tend to be local, family-run businesses. They are change-resistant, suspicious of partnering outside, and rely on their neighborhood and community. However, Laundryheap is able to provide them a lifeline of new business. In turn with their local hubs and expertise in cleaning clothes, dry cleaners allow Laundryheap to continue to deliver a better, more efficient service.
---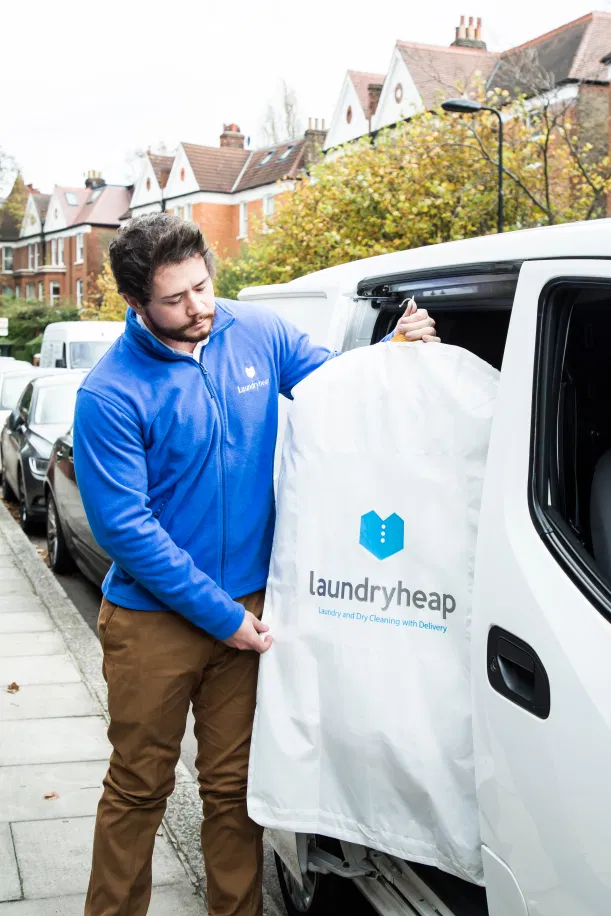 "We are very hands-on and good at operations. We run our customer and operations support 24/7." As Laundryheap expands in new markets in the U.S. and Asia, this ability to serve a global audience, around the clock, is a part of their strategy.
"Laundry pick-up and delivery as a service is very sticky. I'd say it's like getting your house cleaned. At first, you may have some hesitance and trust is critical. You may be reluctant with a tighter budget to pay for this. However, a clean home, like clean clothes, is also part of health. You find it worth it to pay that money. And once the trust is there like Laundryheap earns, you find you truly appreciate the service."
---
Onfleet agrees. "Sometimes, as it turns out, underwear is sexy," observes Khaled Naim, Onfleet's CEO.
He continues, "we're excited to work closely with Deyan and the Laundryheap team as they bring their service to the US. We're also looking forward to trying out the service ourselves soon."