After 18 long months of no in-person conferences, our Onfleet team was elated (and perhaps a little nervous) about jumping back in the pool. Five of our sales team members embarked to Las Vegas from September 19-22 to exhibit at Groceryshop. This conference brings together retailers, brands, and businesses both established and looking to establish their name in the grocery world.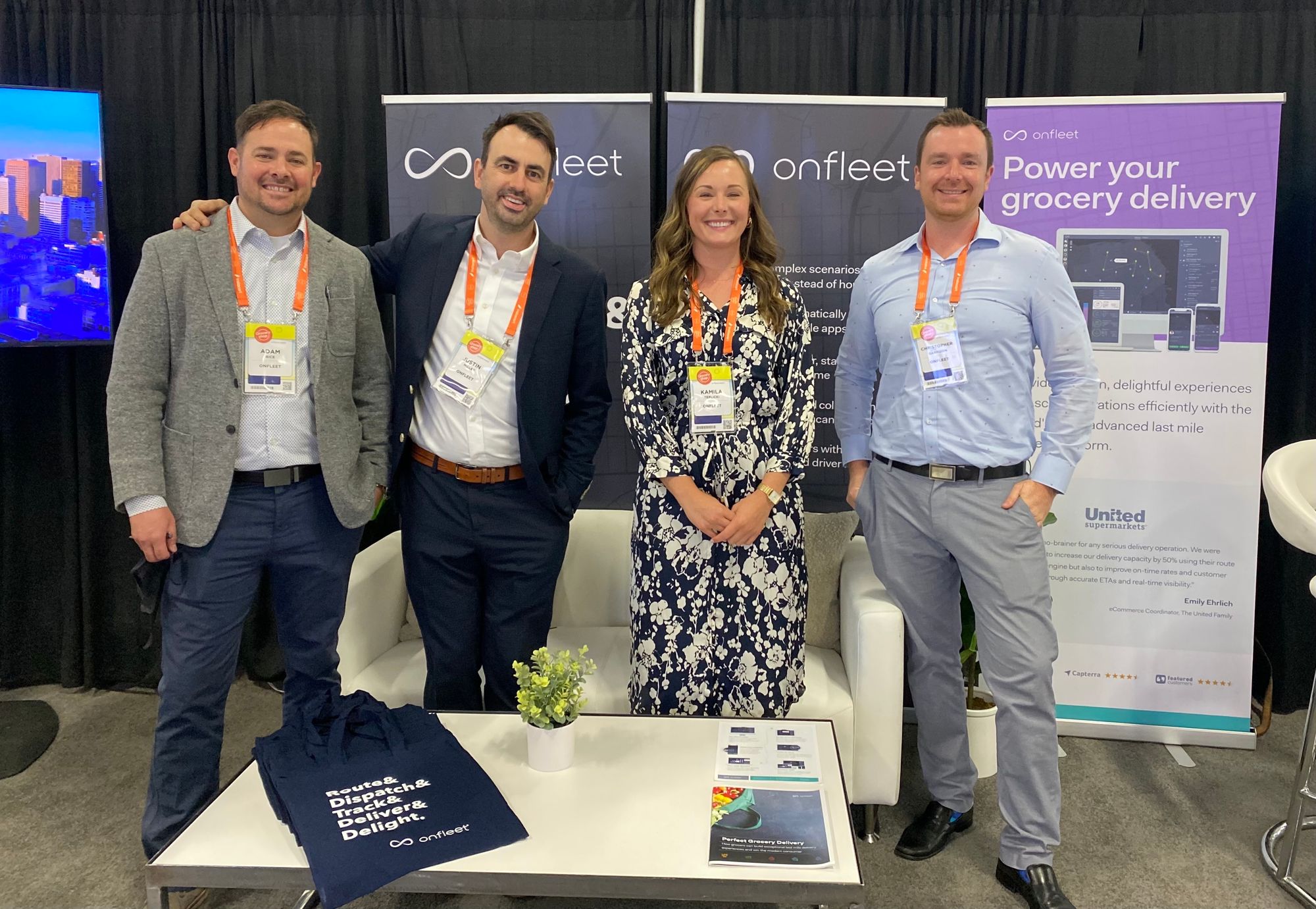 In 2020 and into today, we've seen things that were a luxury, become a necessity: delivery being a big one. Onfleet was on scene exhibiting our last mile delivery expertise; route optimization, enhanced customer experience, and auto dispatching feature.
Aside from delivery being a hot topic and top of mind, we saw other aspects of the grocery world that are on the rise and making their mark.
Robotics and AI: from smart carts that know what's thrown in / out with easy cashless payments, to robots that pick and pull your order in minutes.
Reviews: whether it's your retailer or your brand, there is a deep desire to understand which products and stores are doing well not just in sales, but customer experience and overall satisfaction. Listening to what the market wants and meeting that demand for a great experience is more important than ever.
Packing and Packaging: being health conscious is less difficult when product packages contain necessary information. Being able to search by dietary restrictions online and having products at your fingertips that meet your needs is invaluable and time-saving. With dark stores on the rise and demand for near-instant delivery, user-friendly packing fridges, as well as cool-insulated vessels for delivery, are also in high demand.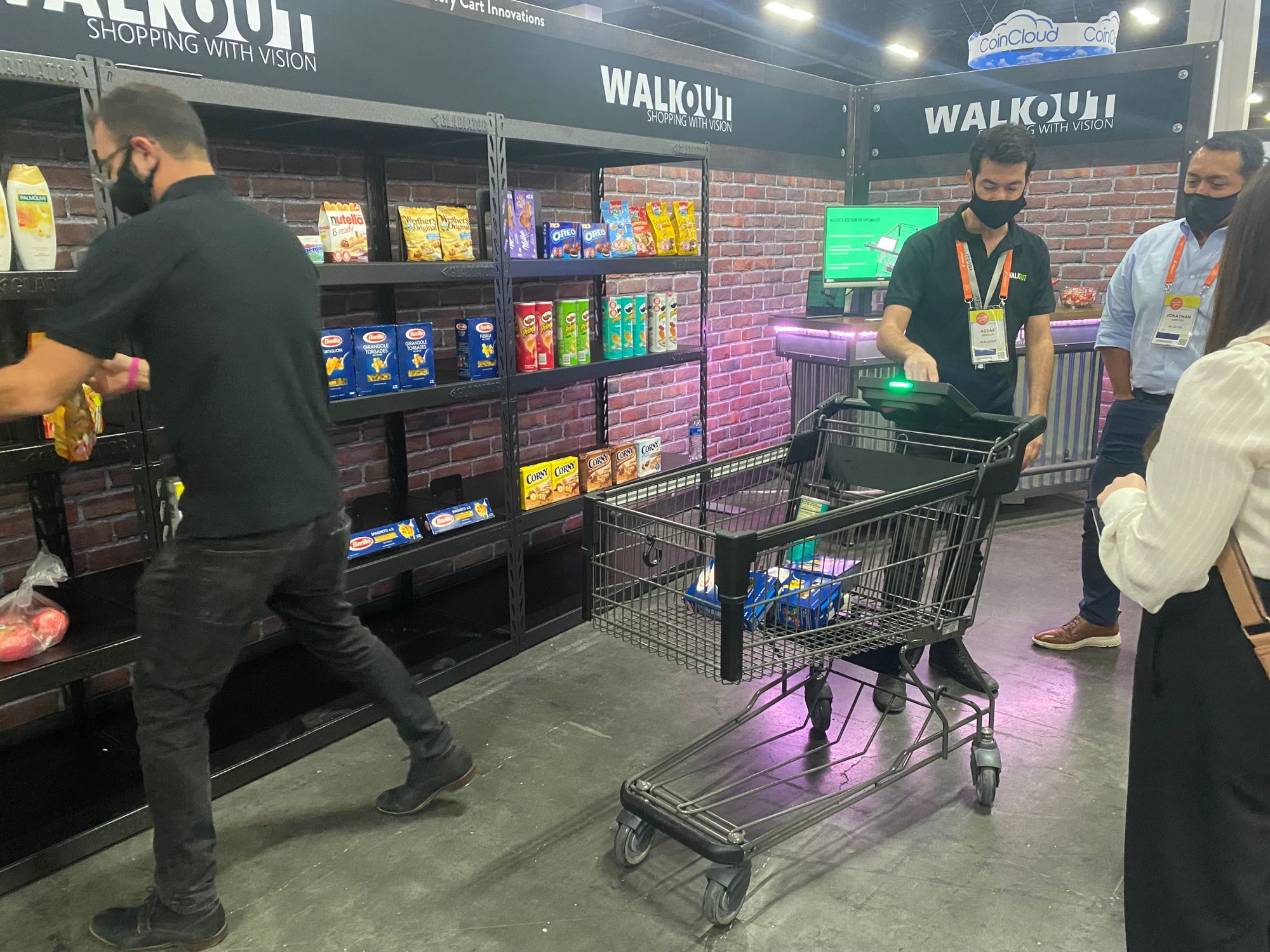 In short, the grocery industry is ever-changing and evolving - and doing so quickly. You may still enjoy frolicking to your local brick and mortar on certain days, scanning the aisles, and grabbing items you had no intention of buying until the moment your eyes meet the label on the shelf. However, in an effort to stay relevant and stay competitive, you have to innovate. You have to stay modern. You must do your best to meet the changing demands of the consumers, and anticipate the demands they don't know they'll soon have.
We valued our experience at Grocery Shop and learned a lot! Onfleet strives to stay on top of these industry innovations in an effort to ensure our platform meets the demands that consumers put on retailers, not just today, but into the future.
Ready to meet your customer's need for delightful delivery? Check out our white paper on Perfect Grocery Delivery.