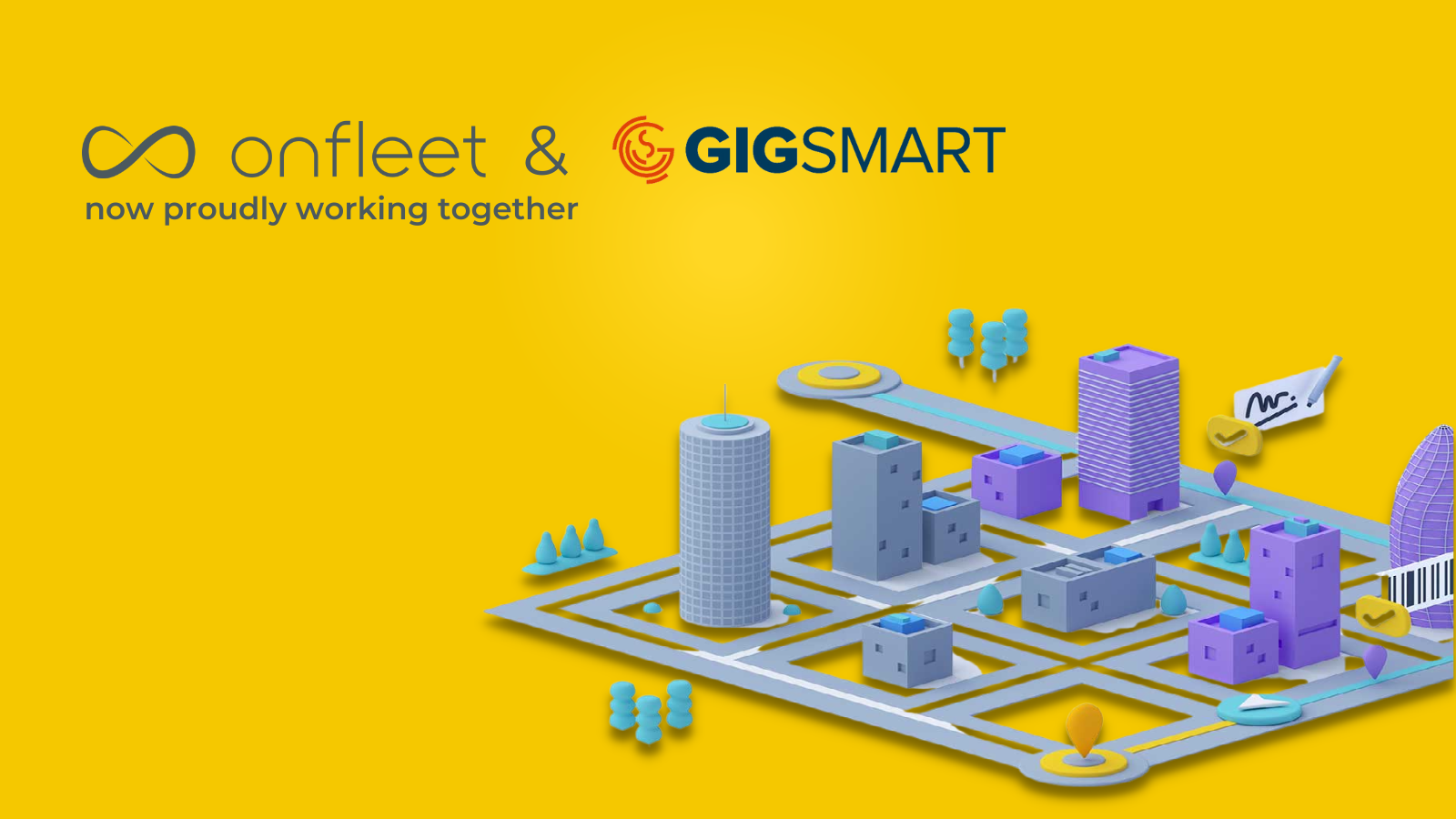 Driver shortages and a rise in consumer delivery expectations have resulted in massive demand for on-call delivery drivers. We're excited to announce our new integrated partnership with GigSmart, a labor marketplace that connects businesses with available workers. This integration is now available to help businesses source, hire, and manage drivers to support their delivery operations.
Drivers used to bounce between GigSmart and Onfleet for certain jobs/tasks, with multiple logins and accounts. Now, when a business finds a driver through GigSmart, the connection will add that driver to Onfleet and automatically sync tasks/jobs with the GigSmart app via our open API.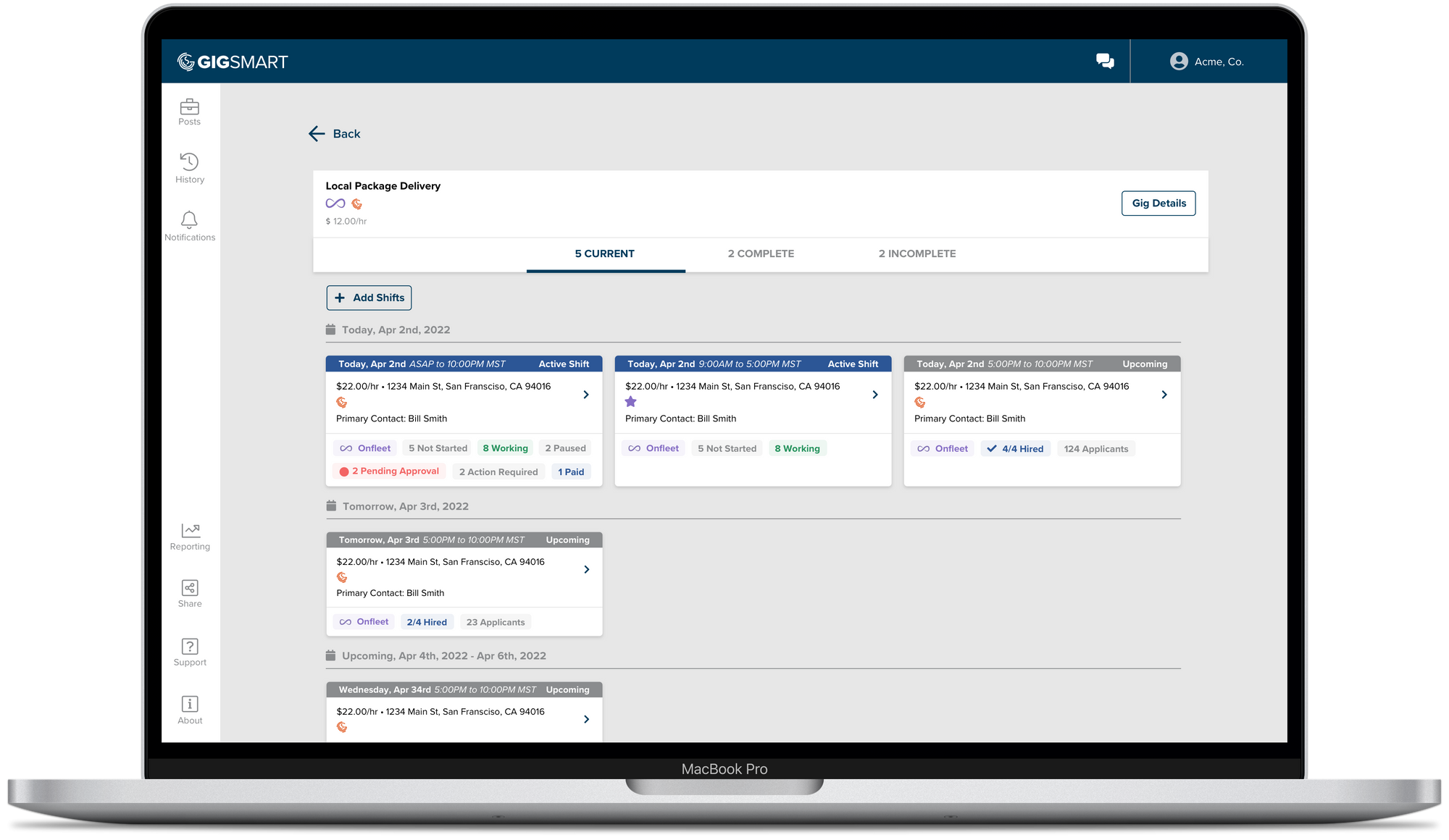 How It Works
Businesses post available jobs or shifts on GigSmart, ie. "Driver needed Wed 8am – 5pm."
The GigSmart app asks the business if they would like to optimize the shift with Onfleet.
A driver 'team' is created in Onfleet to make it easier for a business to schedule more drivers in the future.
Businesses can assign tasks to drivers and manage drivers more intuitively on Onfleet and GigSmart.
"Businesses were managing workers in both GigSmart and Onfleet, and the customers were figuring it out on their own, but it wasn't a perfect experience using two different platforms to manage one person. We saw an opportunity here to form a partnership that was truly complementary for both businesses," Catino said. "GigSmart is fantastic at sourcing, paying, and managing workers, while Onfleet excels at delivery management and route optimization. Now it's easier for GigSmart's users to access the Onfleet platform – making this a powerful combination for both sets of our customers."
Onfleet and GigSmart users can expect a more unified experience between both platforms, whether focused on delivery route planning or being tasked with a delivery job. Onfleet customers can easily tap into GigSmart's labor pool, find available drivers, and seamlessly execute deliveries - which helps solve one of the most challenging pain points in last mile delivery today.
Ready to get started? Learn more on how to implement this integration here.
---
About GigSmart:
GigSmart is a staffing company focused on providing modern solutions to meet the needs of a rapidly evolving economy. GigSmart's apps, Get Workers and Get Gigs, connect businesses and residential users looking for labor with local workers. Available in all 50 states, GigSmart's staffing apps serve many industries including construction, manufacturing, food service, delivery services, transportation, retail, customer service, and professional services. Learn more at gigsmart.com.