With Onfleet delivery management software, The Guardsmen optimize Christmas tree delivery operations, saving time and money while improving customer communication.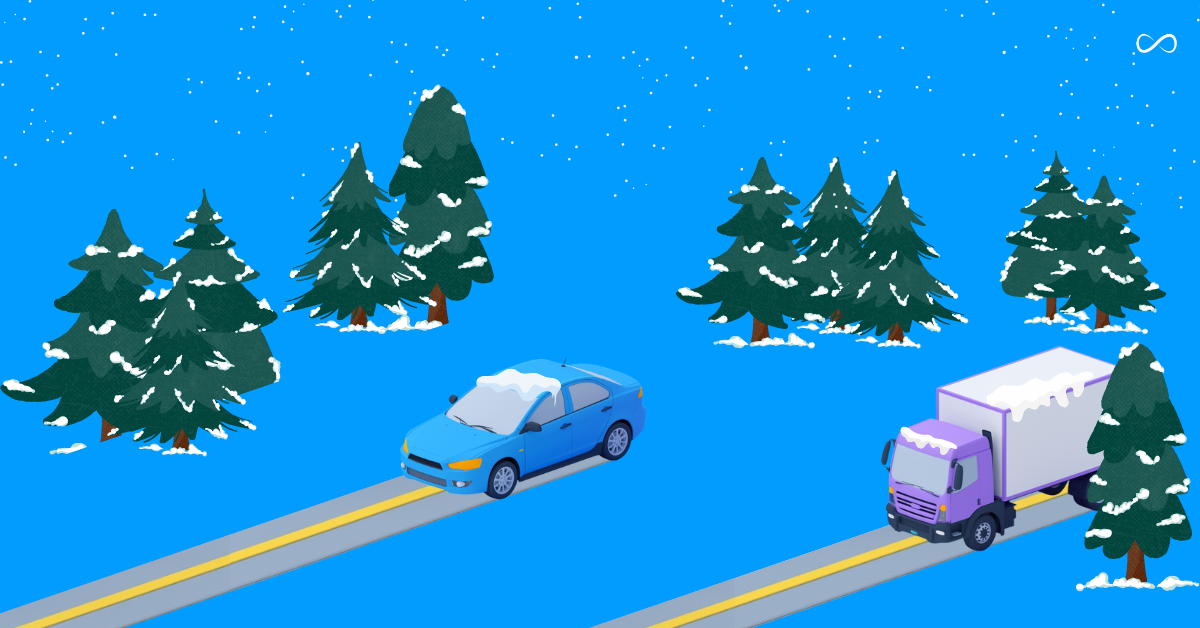 Customer Introduction
Founded in 1947 by WWII veterans, The Guardsmen is a non-profit organization with a 150-member, all-volunteer force that fundraises to provide at-risk youth in the San Francisco Bay Area with the opportunity to attend summer camps, after-school programs, and private schools.
"It's really nice to see some of these kids, who have literally never been out of San Francisco, go and be in the middle of the Redwoods. [They get to] spend time away from some of the challenges that you might see in the underprivileged neighborhoods of San Francisco," says Michael Sullivan, Head of Delivery Desk at The Guardsmen. "They get to enjoy being kids, and that's really the goal."
The Guardsmen's biggest fundraising event of the year is the Tree Lot. For three weeks after Thanksgiving, members take time away from work to don green jumpsuits, drive delivery trucks, and get their hands dirty to sell Christmas trees to the community - all a part of a 75-year-long Christmas tradition.
Problem
Ten years ago, tree delivery was not part of the business. Demand multiplied as businesses in downtown San Francisco expressed their desire to buy trees and support The Guardsmen's cause.
Sullivan says, "Businesses didn't necessarily have the people to send to the tree lot, so we started one-off deliveries to our corporate clients."
For a long time, these deliveries were done manually, which cut down on the number of trees that could be delivered.
"As we started doing more and more deliveries, we needed a way to track our trucks, inventory, and personnel," says Sullivan. "We had guys driving all over the city, and we were having to spend time figuring out where to send these guys and in what order or how to load the trucks appropriately."
Solution
The Guardsmen knew they had an untapped opportunity to save time and money by improving their delivery operations. They implemented Onfleet's last mile delivery platform to optimize routing and improve customer communication.
"Onfleet was just a natural progression and now a huge part of what we do," says Sullivan. "It's helped our delivery grow every year, and we really appreciate this software."
Today, half of the trees sold by The Guardsmen flow through the delivery desk, with a minimum of 40 trees delivered daily.
"At any given time, I'm monitoring 4 to 6 trucks, each with 5 to 8 stops a piece," says Sullivan. "So, there are a lot of moving pieces now."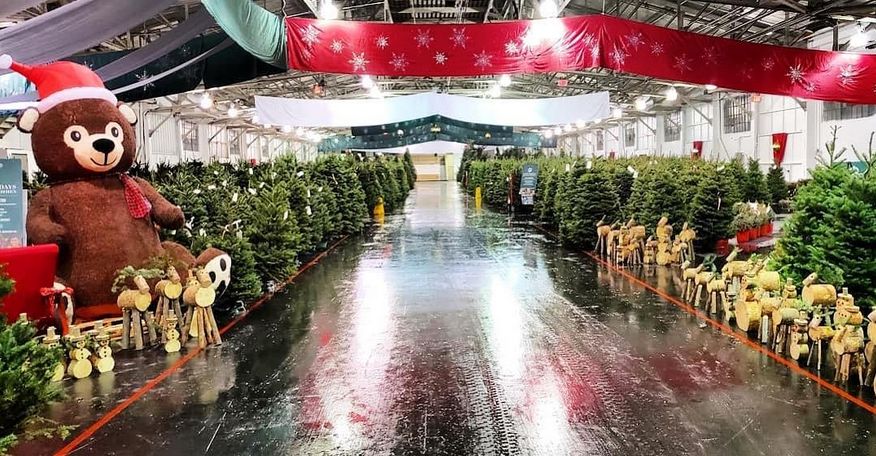 Results
Onfleet Route Optimization Saves Time and Money
For nonprofits, the more time and money you save, the more good you can do. Sullivan can optimize a day's delivery routes within two minutes, including ensuring that the trucks are loaded, ready to go, and hitting all the right stops in order and on time.
Sullivan says, "It is so easy to do, and I literally do it from home while the guys at the tree lot are able to focus their attention there."
Since the tree lot is run by volunteers with day jobs, it's typically understaffed during the week.
"By being able to optimize our routes, we're saving a ton of time which in turn means we're able to get more guys physically helping customers back at the tree lot," says Sullivan. "So to the extent I can send out one less truck, or I can have something go faster, which Onfleet is enabling me to do, it saves us time and money."
Onfleet Automated Notifications Improve Customer Communication
Through Onfleet, The Guardsmen implemented automated notifications informing customers when trees are 30 minutes out from delivery.
"It's been super helpful! And it's a huge leap forward from where we used to be where we would randomly show up at the customer's door, and they had no idea we were coming," says Sullivan. "Being able to automate that has been really great for us."
This year, the Guardsmen also signed up with Onfleet to build additional text communications to provide reminders the night before and morning of for customers to expect their delivery.
"It doesn't matter how many times I say it. People get home, and they completely forget their delivery window," says Sullivan." The 30-minute delivery warning has been great and a huge step forward for us, but it was not enough to satisfy the customer's need for more communication," says Sullivan.
Building out additional reminders and customizing the text with Onfleet reduced delivery failures by 100% percent.
"These custom notifications meant 10 or 15 less questions we have to answer in the morning, allowing us to focus on the real problems we need to solve. That's something that has been a game changer for us that will also save a ton of time and streamline things in the years to come."
The 5-person volunteer customer support team at The Guardsmen is currently answering delivery status questions all day, every day. With the new automated text messages to communicate delivery information to customers, there is more energy to be freed up and reinvested in the customer experience.
"Anything we can do to increase our level of customer service, we will do, and this is a perfect example of an easy way that we made this an easier experience for the customer," says Sullivan. "We also made life a lot easier from the customer support aspect. Again, having Onfleet software really made life a lot easier and allows us to help more kids."