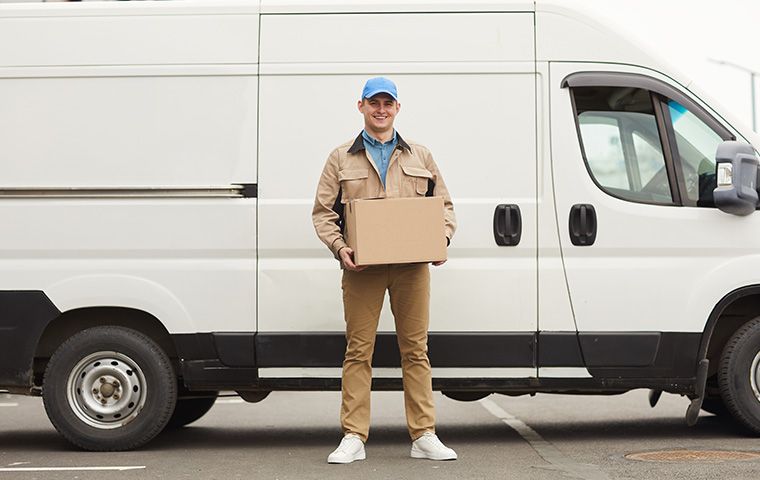 Meet Azuga
Azuga is a company that provides vehicle analytics, fleet technologies, and insurtech solutions for businesses that manage fleet operations from small delivery businesses to global shippers. Use of its predictive monitoring technology translates into keeping vehicles, assets, and drivers safe.
---
Telematics
Through the use of simple-to-install vehicle devices, companies use telematics to ensure fleet and driver safety, efficiency, productivity, and awareness. These measures translate to lower insurance costs, less vehicle maintenance, wasted fuel costs, and almost entirely reduces unauthorized usage. The cost metrics often end up "paying for themselves" in the short and long term with their built-in benefits.
Onfleet recently met with Matt Curtis, Azuga's Partnership Director. He noted that Azuga has over 6K worldwide customers and tracks over 250K vehicles, which enables them to ingest over 7 billion data points annually and convert the data into actionable insights. One-third of their business comes from insurance companies who subsidize their fleet's use of this technology as the benefits outweigh the costs for the insurer. In fact, on average, insurers see a 19% reduction in claims when their policyholders implement Azuga.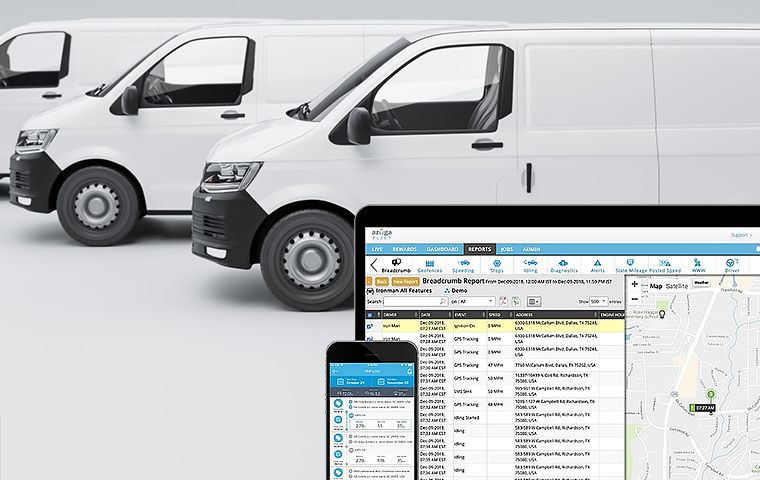 How the technology creates safety
Typical Azuga-powered fleets comprise service trades and local delivery and range from small to large fleets. Drivers appreciate these trackers as good performance is rewarded. Azuga employs gamification and awards, which leads to an increase in driver awareness and improved safety. Additionally, drivers are armed with information that protects them. Azuga estimates that 70% of accidents are not the drivers' fault. AI Dashcams and other measures help to substantiate this and prevent nuclear lawsuits.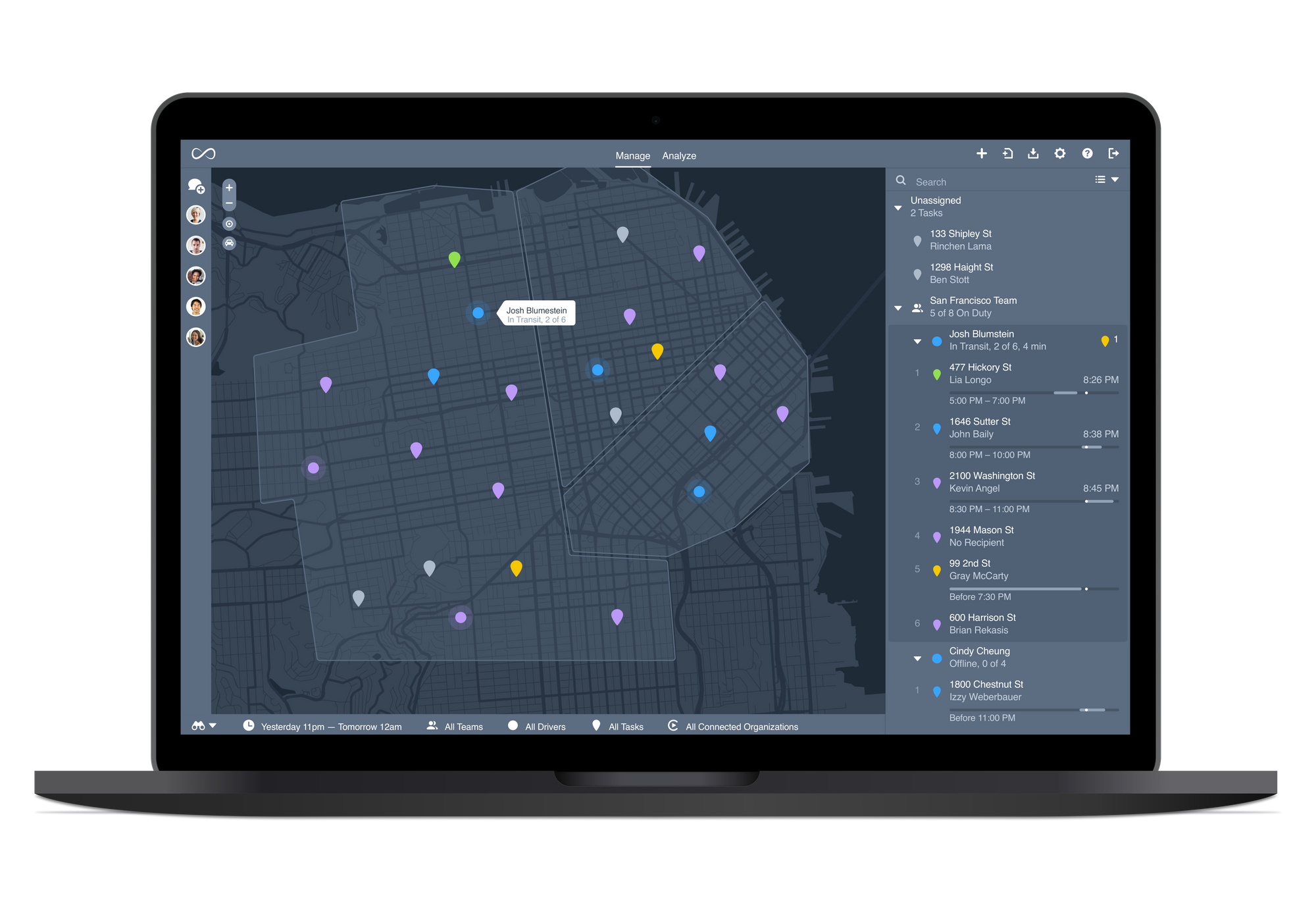 Onfleet and Azuga integrate to deliver efficiency and care
Where does Onfleet come into this ecosystem?  "Onfleet and Azuga are amazingly complementary," notes Curtis. "Onfleet's last mile delivery software helps drivers focus on their jobs through route optimization, communication technology, and analytics. Adding safety-centric telematics technology like Azuga pulls all the insights together and creates a more optimized and safe delivery experience."
---
Robert Fierro, Onfleet's Director of Partnerships notes, "As delivery grows into an increasingly important channel for many businesses and their delivery teams expand, tying together safety and efficiency like Azuga and Onfleet is a no-brainer. Our customers have loved the integration and the introduction to this level of driver and fleet care."
---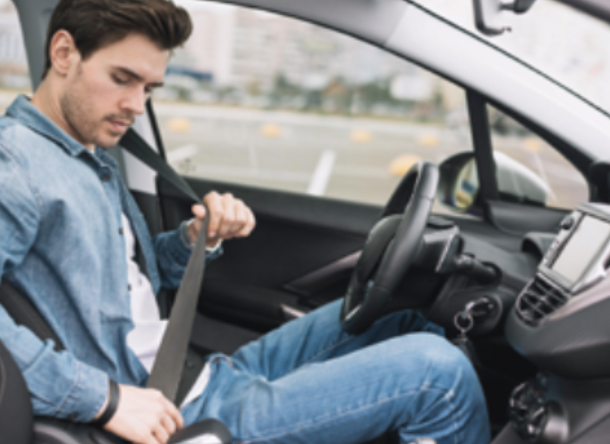 The power of Onfleet and Azuga will power the future of last mile delivery
The power of Onfleet and Azuga's integrated solution provides last mile delivery companies with the most complete all-in-one solution that enhances logistics management, route optimization, boosts productivity, reduces wasted spend, and improves driver safety.  With this end-to-end integrated platform companies will now be able to:
Increase productivity by providing easy reporting on planned versus actual route insights
Track real-time location updates with a leading telematics solution
Provide driver behavioral insights
Achieve safety and regulatory compliance in industries like cannabis, alcohol, and pharmaceutical delivery.
---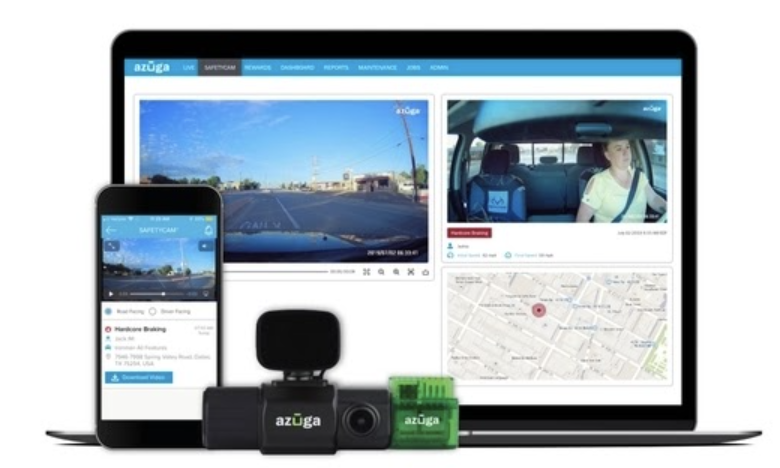 Easy integration that produces safety, efficiency, and results
Companies that harness the Azuga|Onfleet integration notice an immediate result of better delivery efficiency and driver safety.
"Employing smart technical tools is not all "candid camera," notes Robert Fierro. "It's care that translates into smart business. So for example, there is video support in the rare case of accidents. There is also daily support for the drivers with gamification and rewards for their solid, consistent work and with Onfleet, there is a smart route optimization and automated message, so drivers can focus on the drive, not the map."