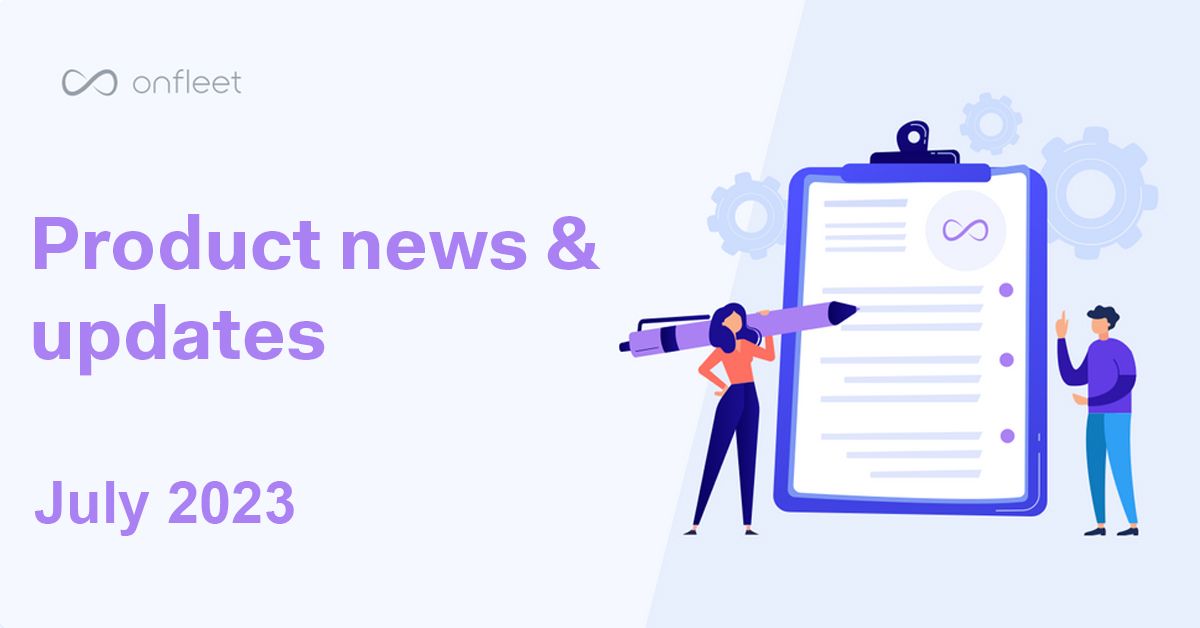 💡
Onfleet Product Updates keep you and your team informed on all our latest releases, product enhancements, and new functionality.
---
New Feature: Default Clone Task Option
By popular demand, you asked so we listened! Now when a task is cloned, the clone metadata & barcode options are checked by default if they are present on the task. If you wish to unselect these option, these settings will be retained for future clones. Also the open cloned task for editing field is selected by default, and can be unselected if preferred.
This helps prevent errors that could result from inadvertently leaving those fields unchecked when you clone a task.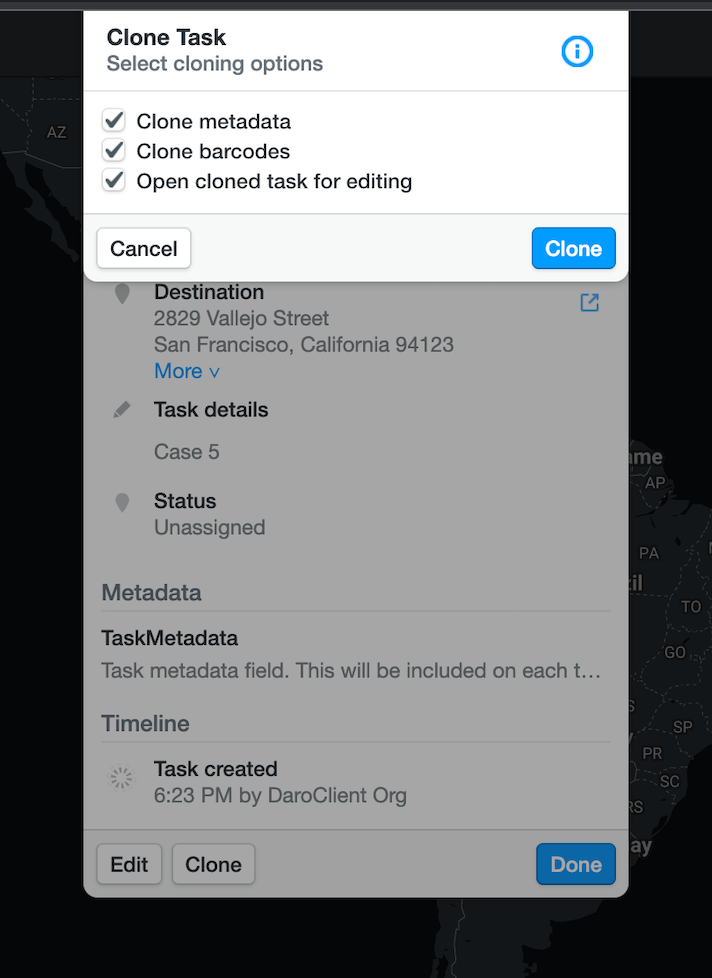 ---
New Enhancements & Pilots
New Enhancement: App Updates
On the mobile apps, you are now able to change the units of measure. And new on iOS - view and remove photos on the task completion screen.
Coming Soon: Integrations Marketplace
You've seen the latest updates on our integration partners, we're excited to showcase these all in one spot!  The Onfleet Integrations Marketplace will feature all of our certified integration partners all in one place for easy access and more information. Coming soon!
Integration Pilot: Shopify
Through the Onfleet + Shopify integration, Onfleet tasks are created automatically from Shopify delivery fulfillment orders. We are currently in pilot and accepting customers, click here if you're interested in learning more.
---
Other Resources
Check out these customer stories, industry trends, and more from our team at Onfleet!
Blog Post: First Mile, Middle Mile, and Last Mile Delivery: Understanding the Differences and Challenges Each Face →
Case Study: Swyft Uses Onfleet to Automate and Scale Delivery Service Partnerships →
Industry Article: Outsourced vs In-House Delivery: Which is Best for your Business →
That's all for now, but we'll be back in a few weeks with more updates from our Product and Engineering teams.
Got questions? Contact our Support team today!