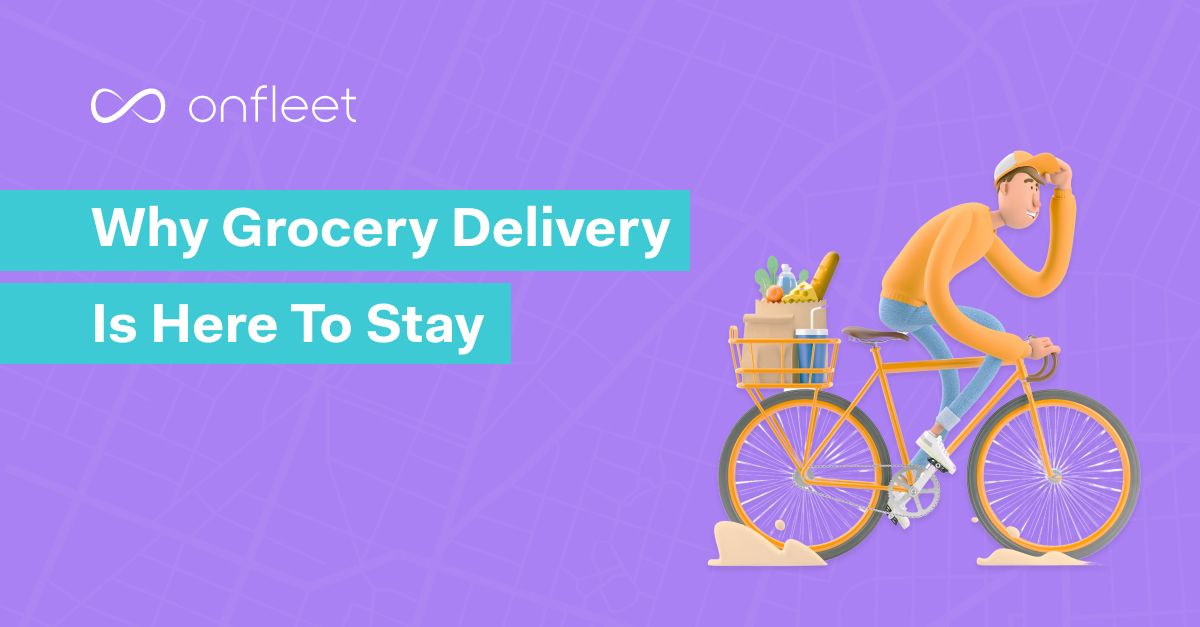 For a considerable time, grocery delivery was a consistent hot topic of discussion. But more recently, some companies have been questioning if continuing to offer the service is still as important now as it was during the COVID-19 pandemic lockdowns.
According to Katherine Lehman, in an interview with SupplyChainBrain, the phenomenon of grocery delivery really boomed during the lockdowns, as delivery was the only option available to many customers. But when the restrictions were lifted, people were left guessing if the industry would continue to grow or if the majority would go back to in-store experiences.
Those experiences, according to Lehman, are what make the difference between grocery delivery logistics companies that will continue to thrive, and those that won't. In 2020, grocery delivery logistics was a $95 billion industry. That number is expected to double by 2024.
So, who will thrive in the world of grocery delivery?
Grocery businesses who aim to deliver a holistic personal experience that feels similar to what a consumer would experience in-store are the ones who will continue to see an uptick in grocery delivery orders. Meanwhile, those that rely on outdated or clunky systems for ordering and delivery may get left in the dust.
Other grocery retailers refuse to join the grocery delivery logistics world altogether. Trader Joe's has become infamous for its refusal to offer the option, citing that they want to ensure a Trader Joe's experience for all their customers and that it can only be ensured in store. While branding experts may understand why Trader Joe's feel this way, this attitude ultimately may put them behind as 70% of consumers are more likely to shop at a retailer that offers delivery, according to industry surveys.
Creating a Personalized Online Grocery Delivery Service

Being able to replicate a personalized customer experience doesn't just mean the shopping and ordering experience—it's the delivery experience that seals the deal. Onfleet is your trusted last mile delivery partner. Its powerful platform allows you to scale operations, boost efficiency, and delight customers with a white glove treatment that fits perfectly with your grocery brand.
Start a free trial today to experience the convenience of a streamlined last mile grocery delivery service.