Onfleet, the fastest-growing provider of last-mile delivery management software, announced today that it has partnered with Dispense to provide cannabis dispensaries with an e-commerce management platform that makes doing business easier than ever.
Dispense is B2B e-commerce and order management software focused on empowering cannabis dispensaries with the tools they need to sell products on their own website, leverage their online menu to increase SEO traffic to drive sales, create their own customer database, and retain ownership of their customer data.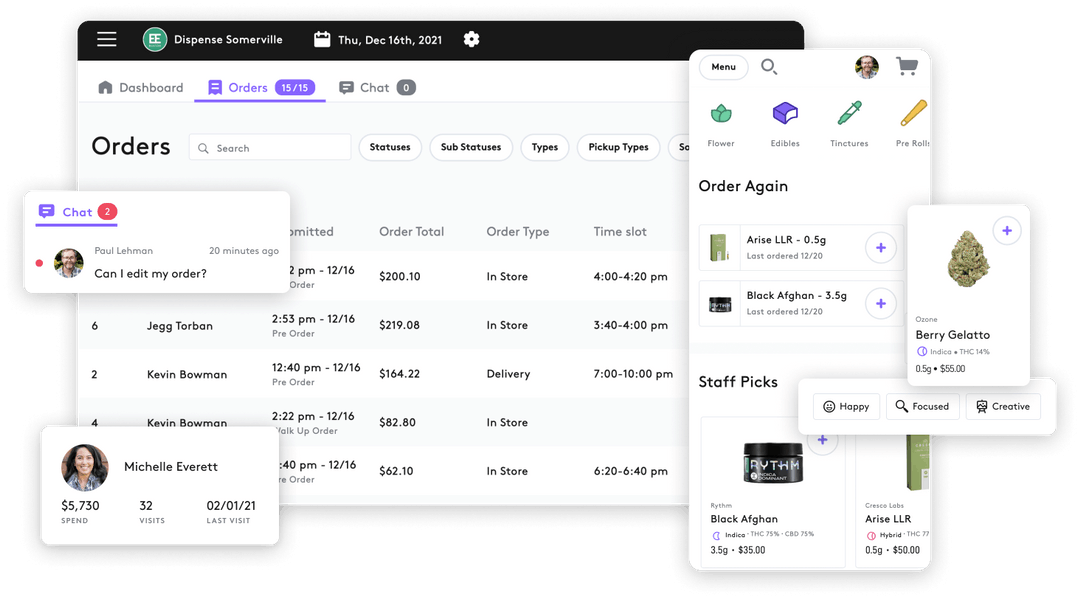 With this certified integration, cannabis retailers using Dispense for e-commerce & Onfleet for delivery will now be able to set up flexible delivery options for their customers placing online orders. The integration allows for dispensaries to set up custom delivery zones by time of day and day of the week, custom time slots and availability per delivery zone, and dynamic delivery fees and minimums. All delivery orders placed through Dispense will be automatically sent into Onfleet, where the drivers are assigned and delivery routes are optimized. Onfleet then sends Dispense status updates on each delivery, which then triggers SMS messaging to the customer so they receive their delivery status updates in real-time.
"Delivery can be complicated and, if not executed well, retailers can lose a lot of time and money trying to manage it. The Dispense integration with Onfleet simplifies this experience for our dispensary partners and their customers, enabling them to provide a seamless delivery experience from beginning to end, covering all of the details in-between."
- Kyla Sirni, Co-Founder & CEO of Dispense
Interested in learning more? Contact us today.

About Dispense:
Dispense is an e-commerce and order management software focused on providing cannabis dispensaries with the technology and tools they need to sell product online, manage operations, build direct customer relationships, and scale their businesses. Dispense was founded in 2020 by Kyla Sirni and her Co-Founder & CTO Tim Officer who saw an opportunity to use their existing Tablelist ticketing and reservations technology to help cannabis dispensaries safely schedule and manage customer order pickups. The initial proof of concept succeeded, and now Dispense is being used by some of the largest and busiest dispensaries in the country.

About Onfleet:
Onfleet is a modern, cloud-based logistics management software platform that supports thousands of delivery fleets in the U.S. and 90 countries around the world. The company powers millions of deliveries every month across a broad range of industries including grocery, retail, alcohol, cannabis, pharmacy, parcel and furniture. Onfleet's platform includes a web-based dashboard, intuitive driver apps, real-time tracking and notifications for customers, and a robust API. It helps businesses route and dispatch efficiently, collect proof of delivery, access comprehensive last-mile delivery analytics, and provide a delightful customer experience. Onfleet's clients include several cannabis key players such as Mountain Remedy, Amuse, Caliva, Curaleaf, and High times. For more information, visit www.onfleet.com/cannabis.