When it comes to e-commerce delivery, Harmons puts customer care first. The seamless integration between Onfleet and ShopperKit keeps shopper loyalty the top priority; making the process simple, efficient, and delightful from the time an order is placed to the time it's delivered.
Client Facts
Harmons is family owned and locally run since 1932
Utah-based, 19 locations
Committed to providing the best products and quality food from all over Utah, in-store and online
4 stores currently integrating with Onfleet & ShopperKit for eCommerce fulfillment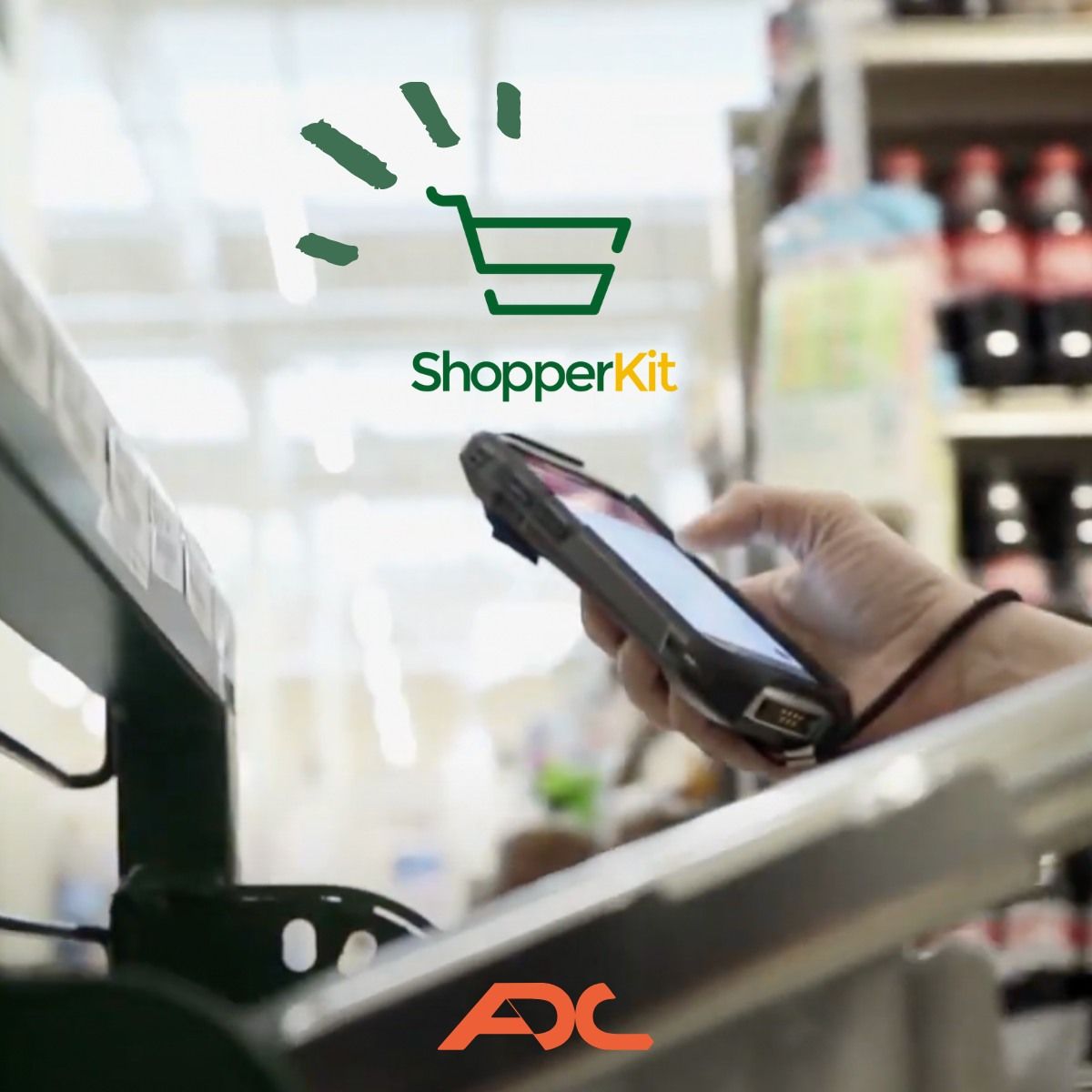 Challenge
Developing an eCommerce solution meant Harmons needed to solve for online order delivery. Outsourcing to a 3rd party service presented multiple concerns; first and foremost being the potential to be more disconnected from the shopper, and erode the trust their brand had built over time.
When looking for a solution, bringing delivery in-house while remaining autonomous in the process was critical. "We really want to take care of our customers," explains Jason Farley, Business Analyst for Harmons. With brand loyalty through shopper-centric processes in mind, Harmons set out to address the 3rd party challenge.
Solution
ADC's fulfillment solution, ShopperKit, provides Harmons the capability of smoothly integrating with a best-in-class third-party delivery logistics provider, Onfleet, while maintaining a strong retail brand in the process. By officially establishing an integration partnership with Onfleet, ShopperKit can now offer intuitive, seamless, and effective delivery logistics to their clients; ensuring the eCommerce process is optimized from order, to fulfillment, to delivery, while delighting the shopper.
Results
Value Outcomes
As a brand-conscious retailer, the most important value of the combined ShopperKit/Onfleet solution is owning the eCommerce process. Beyond this, adaptability and shopper focus are high on the list. When errors arise, quick responses and resolutions are critical to maintaining shopper satisfaction. Acknowledging issues and providing clear communication between customer and carrier is paramount—and easy with ShopperKit and Onfleet.
Customer accessibility also plays an integral role in the success of these partnerships. The more detail paid to the customer experience, the more loyalty earned. Through an intuitive user interface, order delivery is smooth and familiar. "Our customers like seeing a Harmons van," Farley notes. "They like to see Harmons personnel." This brand visibility helps maintain customer loyalty, and through  Onfleet and ShopperKit's partnership, shoppers can be sure the order inside that Harmons van is fresh, accurate, and delivered with care.
Quantitative Outcomes
Since integrating ShopperKit and Onfleet into their eCommerce system, Harmons has been able to track more valuable KPIs, has seen an increase in order volume, and—most importantly—has experienced a significant decrease in negative customer feedback on order delivery. Of the metrics tracked, On-Time Delivery/Delayed Tasks by driver is a main focus. Through analyzing the data, Harmons is able to calculate the percentage of on-time deliveries for each store. These reports are then shared with the Delivery Store's eShop managers and used to help create opportunities for improvement.  Harmons has found that "this metric is very helpful in encouraging our teams to strive for efficiency and focus on fulfilling orders as quickly as possible," said Farley.
Conclusion
Shopperkit and Onfleet synced with Harmons has created the perfect trifecta for ecommerce solutions which allows for true transparency and understanding of operations from start to finish, all the while increasing customer loyalty.

About ADC & ShopperKit
Applied Data Corporation (ADC) has been pioneering intuitive retail operations technology; delivering saas-based solutions which sync up incongruous operations systems and ensure freshness across the total store experience. FreshIQ®, ShopperKit, and Date Check Pro provide retailers the end-to-end visibility needed to increase sales, cut waste, and streamline labor efficiencies. Over 120+ retail chain accounts trust our software in over 20,000+ stores, 9 countries, and 3 continents.