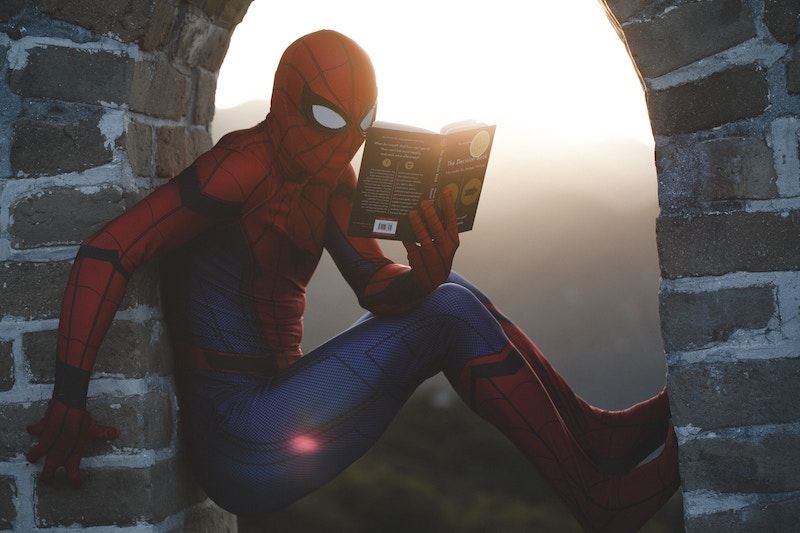 If you don't subscribe to our weekly newsletter yet, you should start by clicking here.
In the meantime, we've compiled a list of our favorite last-mile articles that we shared throughout 2019. This should get you up to speed (pun) with all things last-mile and put you in the driver's seat for 2020 (another pun)!
---
CNBC | Target announces huge delivery and pickup gains
Overview
On their earnings call Wednesday, Target announced digital sales were up 31%, with "same-day services" accounting for 80% of that growth. Those services include curbside and in-store pickup as well as same-day delivery through Shipt.
On the call, CEO Brian Cornell also reported the margins for deliveries fulfilled directly from store are considerably higher due to 40% cost savings. This is an area where Target and Walmart currently have a considerable footprint advantage over Amazon.
Read the full story here.
---
Barron's | Can McDonald's and Chipotle Win the Delivery Wars?
Overview
Bernstein analyst, Sara Senatore, released a report that found pizza delivery growth has flattened, while non-pizza delivery has grown 15.4% year over year since 2015. Interestingly, her report also found that while 77% of fast food is eaten off-premises, only 9% is actually being delivered (the rest is picked up by the customer). Chipotle's young and affluent customers could begin to increase this delivery percentage, making them a big winner in the red hot restaurant delivery wars.
Read the full story here.
---
Retail TouchPoints | How Amazon is Impacting Consumer Delivery Expectations
Overview
In a survey of 1,000 participants, an Onfleet survey finds largely because of Amazon's influence on customer expectations, 54%of shoppers say they would pay local companies if they also offered same day delivery. Furthermore, 66% of those respondents said it was at least "a little important" for those local providers to provide same day service to even consider buying their products.
Along those lines, 93% wanted some sort of estimates provided for when their delivery was expected to arrive. As the holiday season approaches, these customer expectations are something to consider because Amazon is no longer the only company that customers expect to provide this high level of service.
Read the full story here.
---
TechCrunch | Amazon Fresh grocery delivery is now free for Prime members
Overview
In yet another major move within the red hot grocery delivery space, Amazon announced that they are now waiving the $14.99 per month fee for unlimited grocery deliveries through Amazon Fresh. The initial offer is only available to Prime members that were already existing Amazon Fresh users, but the announced plan implies future availability for all Prime members.
The incredibly intense battle to capture market share continues in what we're calling the most competitive last-mile vertical in the world right now.
Read the full story here.
---
Bloomberg | Is 2020 the year of the RDS acquisition for Uber and Amazon?
Overview
In 2019, we've seen many of the large restaurant delivery players not only survive, but actually mature financially. While they have matured, Sucharita Kodali of Forrester Research Inc. says, "The space is saturated with too many companies, none of which has a path to profitability."
This could lead to the companies with the deepest pockets making a play in 2020 towards consolidation. Some names to watch are: Uber ($11B cash on hand), Amazon (the deepest pockets), DoorDash ($12B cash on hand), Just Eat, Deliveroo, Grubhub and more.
Read the full story here.
---
Progressive Grocer | Walmart delivers first in-home grocery orders
Overview
Walmart customers in Pittsburgh, Kansas City, and Vero Beach, FL can now have their groceries delivered directly to their kitchen or garage fridges. A customer must first have a $49.95 smart lock, and then pay $19.95 per month for unlimited in-home deliveries. While this is probably a teaser price, this is certainly a last-mile experiment that we'll be watching.
Read the full story here.
---
Progressive Grocer | Has Instacart outsmarted Amazon with direct partnerships?
Overview
Despite discontinuing the Amazon-owned Whole Foods partnership earlier this year, Instacart leads the nation (according to Edison Trends study) with 59% of the US grocery delivery market share. They have partnerships with more than 300 grocery brands, including large chains like Publix, Kroger, H-E-B, and Costco. While the race certainly isn't over, Instacart's ability to swiftly onboard new grocery partners and enable delivery quickly has certainly given them an edge.
Along with this rapid expansion though, grocers must relinquish their customer data to third parties, like Instacart, as they no longer host that customer ordering experience.
Read the full story here.
---
Business Insider | Can Amazon Overtake UPS and FedEx in Last-Mile?
Overview
In 2016, FedEx estimated that they, along with the USPS and UPS, delivered 95% of all e-commerce orders at the time. Those same e-commerce orders have risen an estimated 50% since that prediction was made, largely due to expedited growth by Amazon. Now everyone is watching to see if Amazon can continue to grow their last-mile infrastructure to the point where it challenges the legacy carries by delivering more packages for companies named something other than "Amazon".
Read the full story here.
---
CNBC | Domino's CEO says they don't need third-party delivery
Overview
CEO Ritch Allison says third-party delivery apps have certainly put pressure on the pizza behemoth, but that competition has not prevented them from remaining profitable. He said, "We've had a very strong and profitable delivery business for many years now...we don't have to decide to get in or not."
While Domino's has partnered with other companies in the past, like autonomous and electric bike companies, these partnerships are fundamentally different than the relationship with third-party apps like Uber Eats, DoorDash and the like.
Read the full story here.
---
Supply Chain Dive | As E-Grocery Matures, Fulfillment Strategies Diverge
Overview
"Online grocery sales grew 15% so far this year" and the growth doesn't seem to be slowing. Grocers large and small are making major investments in their e-grocery strategies that include in-store pickup and home delivery. The pick-and-pack portion of the fulfillment operation is proving to be complex and expensive.
Some, like Walmart and Instacart, pick items off the shelves of existing retail locations. Others, including Kroger and Ocado, have partnerships to create fully automated fulfillment warehouses. Time will tell which approach allows grocers to protect their razor thin margins.
Read the full story here.
---
The Motley Fool | Shopify Makes a $450 Million Move to Take on Amazon
Overview
Just a few months after announcing the Shopify Fulfillment network, Shopify announced they are purchasing a collaborative warehouse solutions company called 6 River Systems for $450M.
The founders of 6 River Systems also founded and sold a robotics company called Kiva Systems to Amazon in 2012 for $775M. It is assumed that this major acquisition will bring warehouse automation and robotics solutions to the growing network of Shopify warehouses needed for their Fulfillment network.
Read the full story here.
---
CNBC | Panera partners with third-parties to expand in-house delivery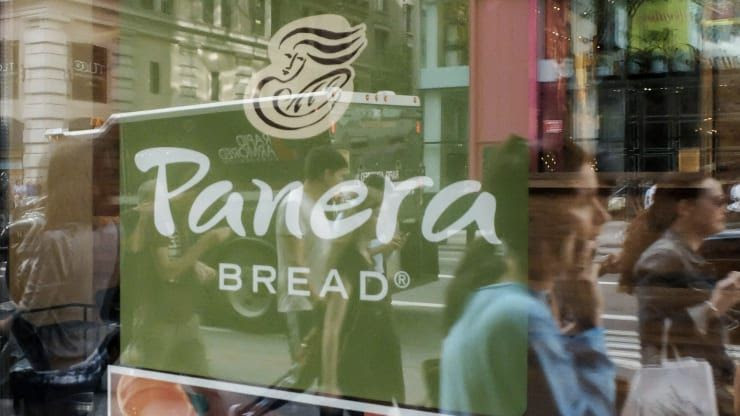 Overview
Panera customers can now order through the Uber Eats, DoorDash and GrubHub platforms; however, delivery of those orders will still be handled by Panera's in-house delivery drivers. Seen as a customer acquisition strategy, Panera customers "...tend to skew toward office workers ordering during the week, (while) third-party apps' customers tend to order food during the evening to residential areas." Because Panera will be utilizing their own drivers, it is thought that they will be paying lower commission rates to receive orders from the food delivery aggregators.
Read the full story here.
---
PYMTS.com | Domino's announces they will employ all of their delivery drivers
Overview
Domino's announced they will not be utilizing third-party delivery partners in any of their future expansion efforts. "As profit is extracted from the industry, I think we're going to see a lot of players really struggle," said Domino's CEO, Rich Allison. Domino's runs its own online ordering app and franchisees employ the drivers that deliver from 6,000 U.S. locations and 11,000 international locations.
Read the full story here.
---
Second Measure | Grocery delivery market study finds growth across the board
Overview
A comprehensive market study by Second Measure took a look at the current grocery delivery landscape. According to the data, if pickup and delivery options are bundled, Walmart now has a larger customer base than any other player in the space.
The data also shows a fragmented US market, with different companies having mismatched traction in their respective markets. Interestingly, the study also found that no company shared more than 9% of a competitor's customer base; hence, customers are loyal to mostly one provider.
Read the full report here.
---
It's been a wild year of investment, consolidation and change. If you're looking to stay competitive in the increasingly sophisticated world of last-mile delivery, click here to learn more about how Onfleet can fit into your 2020 delivery operations!