Every week, we take a look at the best news stories related to all things last-mile delivery in our Last-Mile Industry Roundup.
---
Feature Story - October 11,2019
Progressive Grocer | Has Instacart outsmarted Amazon with direct partnerships?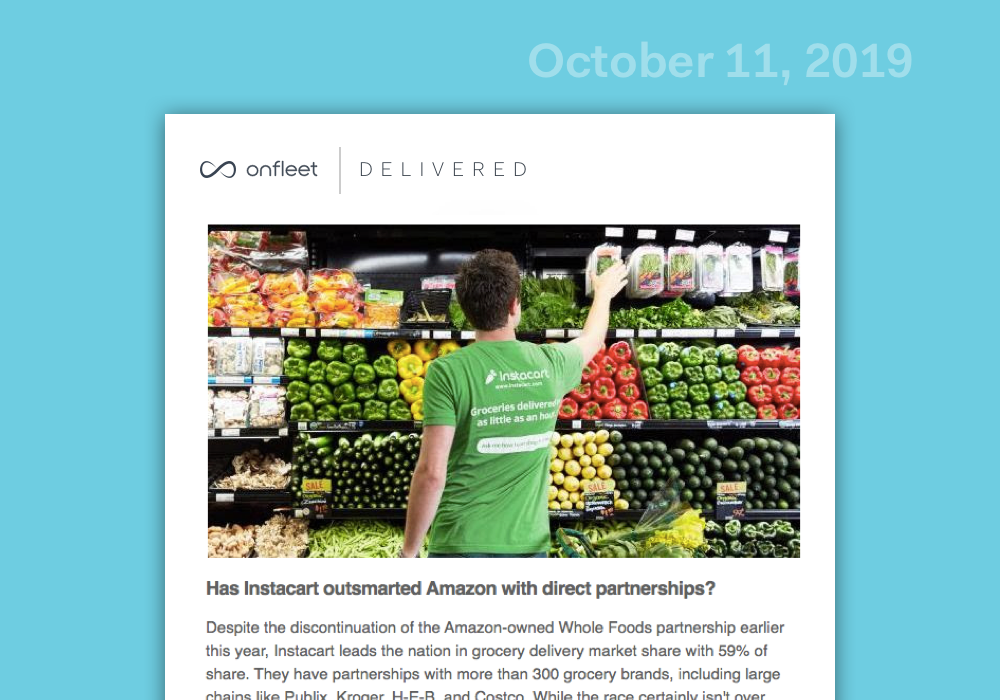 Overview
Despite discontinuing the Amazon-owned Whole Foods partnership earlier this year, Instacart leads the nation (according to Edison Trends study) with 59% of the US grocery delivery market share. They have partnerships with more than 300 grocery brands, including large chains like Publix, Kroger, H-E-B, and Costco. While the race certainly isn't over, Instacart's ability to swiftly onboard new grocery partners and enable delivery quickly has certainly given them an edge. Along with this rapid expansion though, grocers must relinquish their customer data to third parties, like Instacart, as they no longer host that customer ordering experience.
Read the full story here.
---
Other stories from this week