Every week, we take a look at the best news stories related to all things last-mile delivery in our Last-Mile Industry Roundup.
---
Feature Story - January 3, 2020
NY Times | The Secret Behind Amazon Package Delivery to West Africa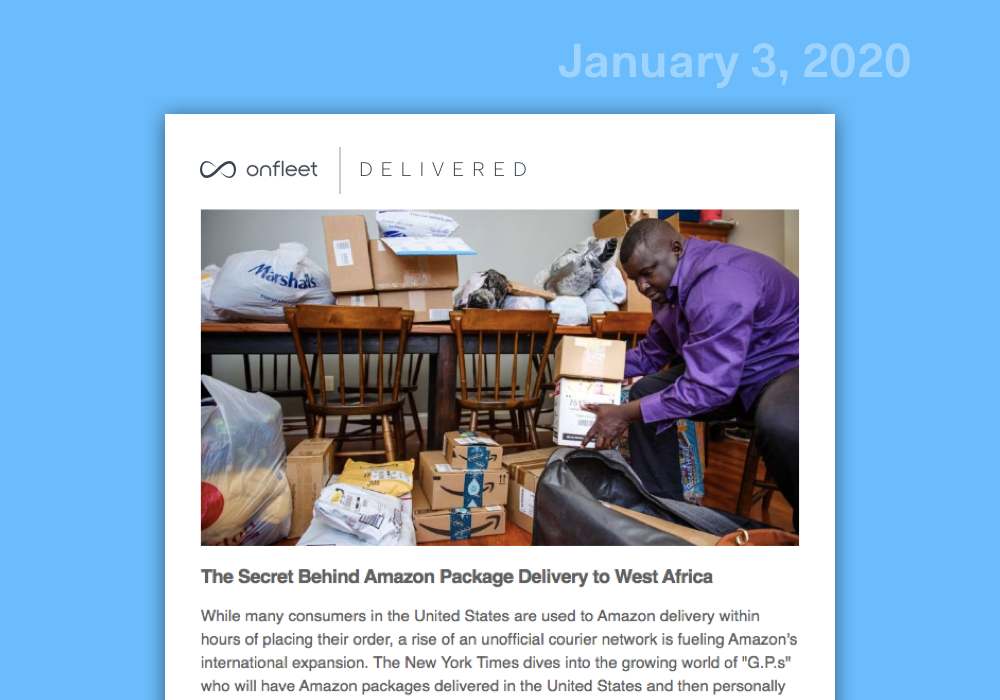 Overview
While many consumers in the United States are used to Amazon delivery within hours of placing their order, a rise of an unofficial courier network is fueling Amazon's international expansion. The New York Times dives into the growing world of "G.P.s" who will have Amazon packages delivered in the United States and then personally travel internationally to deliver the packages to the end customer.
Read the full report here.
---
Other stories from this week

Want to get stories like these right to your inbox? Subscribe to our weekly newsletter