Every week, we take a look at the best news stories related to all things last-mile delivery in our Last-Mile Industry Roundup.
---
Feature Story - January 17, 2020
The Motley Fool | Amazon Calls a Truce With FedEx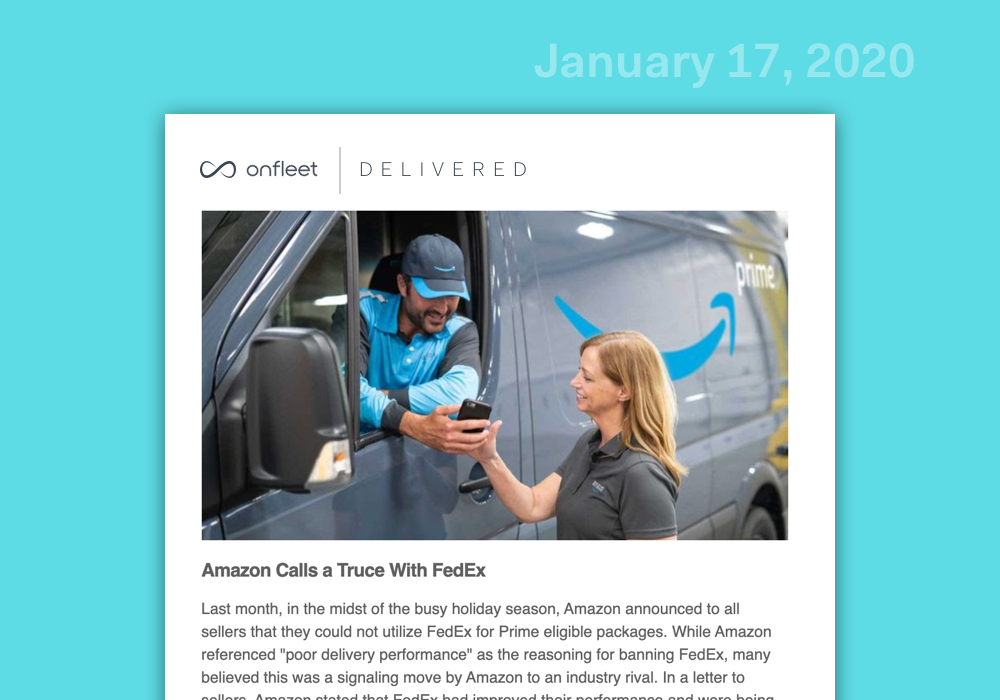 Overview
Last month, in the midst of the busy holiday season, Amazon announced to all sellers that they could not utilize FedEx for Prime eligible packages. While Amazon referenced "poor delivery performance" as the reasoning for banning FedEx, many believed this was a signaling move by Amazon to an industry rival.

In a recent letter to sellers, Amazon stated that FedEx had improved their performance and were being reinstated as an acceptable provider. As The Motley Fool writes, "The irony is that banning FedEx may have contributed to the better performance by reducing FedEx's shipping volumes over the holiday season."

Read the full report here.
---
Other stories from this week

Want to get stories like these right to your inbox? Subscribe to our weekly newsletter