Every week, we take a look at the best news stories related to all things last-mile delivery in our Last-Mile Industry Roundup.
---
Feature Story - December 6, 2019
Supply Chain Dive | Amazon adds 200k seasonal workers ahead of holidays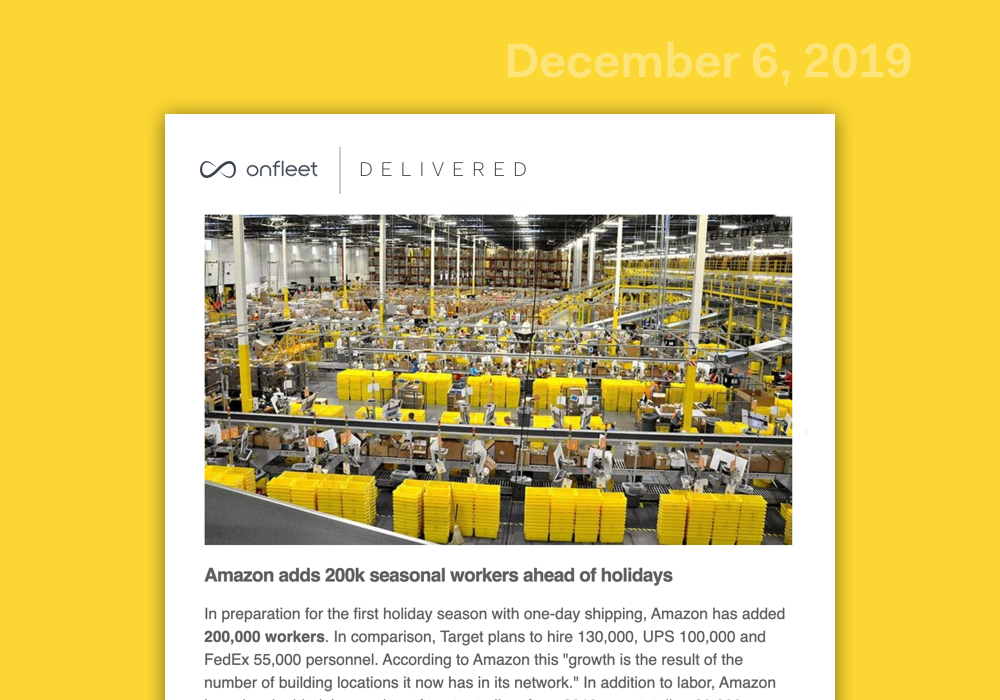 Overview
In preparation for the first holiday season with one-day shipping, Amazon has added 200,000 workers. In comparison, Target plans to hire 130,000, UPS 100,000 and FedEx 55,000 personnel.
According to Amazon this "growth is the result of the number of building locations it now has in its network." In addition to labor, Amazon has also doubled the number of tractor trailers from 2018, now totaling 20,000 trucks.
Read the full story here.
---
Other stories from this week