Every week, we take a look at the best news stories related to all things last-mile delivery in our Last-Mile Industry Roundup.
---
Feature Story - December 20, 2019
CNBC | Amazon blocks sellers from using FedEx Ground for Prime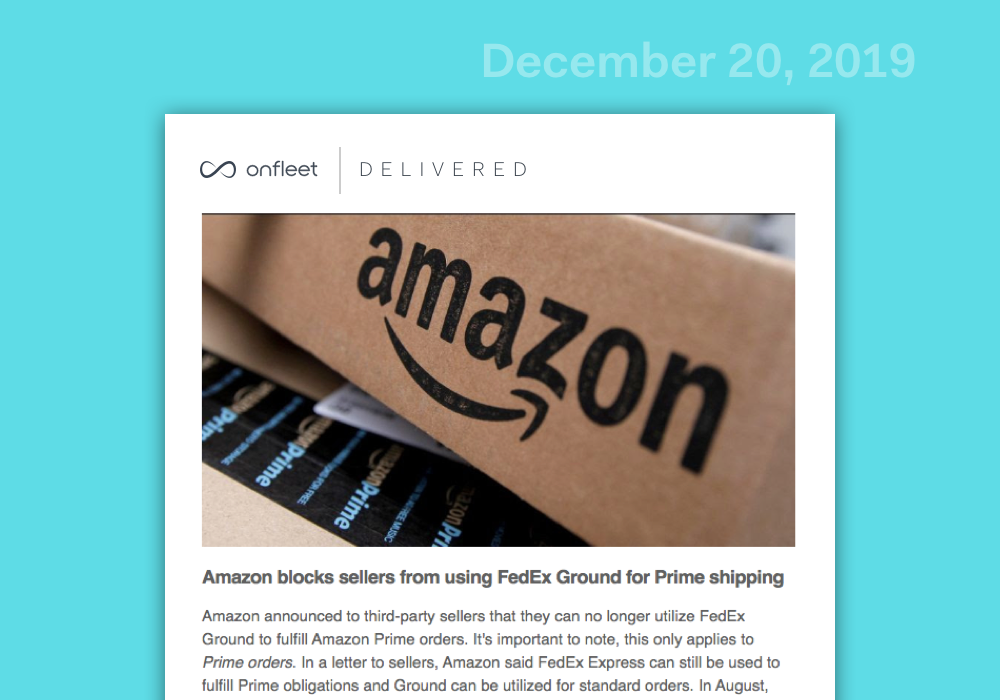 Overview
Amazon announced to third-party sellers that they can no longer utilize FedEx Ground to fulfill Amazon Prime orders. It's important to note, this only applies to Prime orders. In a letter to sellers, Amazon said FedEx Express can still be used to fulfill Prime obligations and Ground can be utilized for standard orders. In August, FedEx declined to renew a ground delivery contract with Amazon.
Read the full report here.
---
Other stories from this week

Want to get stories like these right to your inbox? Subscribe to our weekly newsletter