Every week, we take a look at the best news stories related to all things last-mile delivery in our Last-Mile Industry Roundup.
---
Feature Story - December 13, 2019
Onfleet | Read our latest white paper: Perfect Cannabis Delivery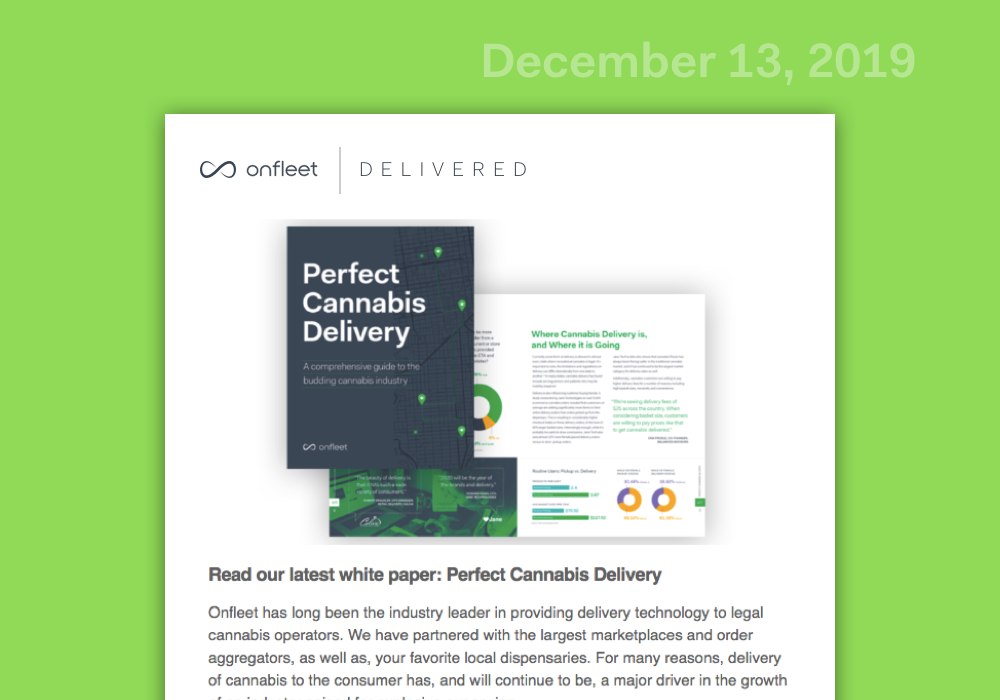 Overview
Onfleet has long been the industry leader in providing delivery technology to legal cannabis operators. We have partnered with the largest marketplaces and order aggregators, as well as, your favorite local dispensaries. For many reasons, delivery of cannabis to the consumer has, and will continue to be, a major driver in the growth of an industry poised for explosive expansion.

In this report, we take an in-depth look at the current industry landscape, challenges, and technology solutions cannabis businesses need to consider when launching a delivery service.
Read the full report here.
---
Other stories from this week

Want to get stories like these right to your inbox? Subscribe to our weekly newsletter