According to the American Bar Association, there are over 45,000 laws (or "collateral consequences") in the United States that restrict the activities of those with criminal pasts. This obviously makes employment opportunities for ex-felons scarce — often requiring re-entrants to settle for low-skill jobs with no flexibility and little hope for advancement. Leaders in the Gig Economy, most notably Uber, are hoping to change this by pushing for less stringent regulations surrounding the hiring of non-dangerous individuals with criminal records.
Here are a few of our favorite inmates from the Netflix original series, Orange is the New Black, that would make great additions to the gig ecosystem (if they could only pass the background check…).
---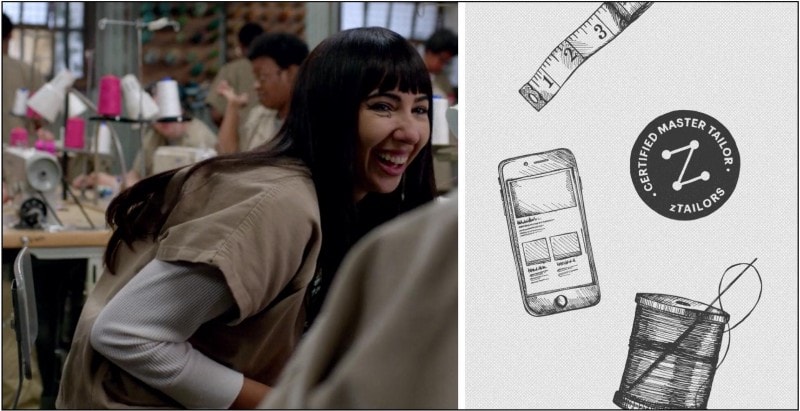 Before landing herself in Litchfield for selling fake LSD at her high school (read: great entrepreneurial spirit!), Marisol would often help her mother with the finishing touches on custom dress orders. Her after school job as a seamstress would come in handy in season 3, when Whispers Lingerie opens up shop in the prison and she is reassigned to work in the factory. With a clear command of her trade, and an eye for style to match, la Flaca would surely be a "cut above the rest" with on-demand tailoring service, zTailors.
---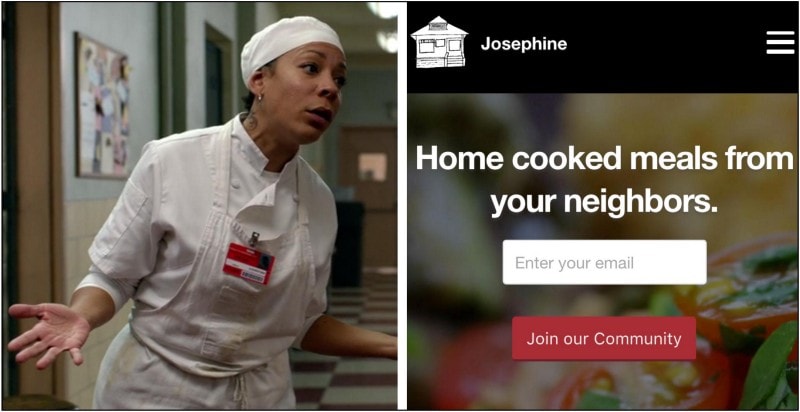 Gloria, Gloria, Gloria. Caught on food stamp fraud and now working as Head Cook in the kitchen — it's almost poetic. Local home-cooked meal sharing platform, Josephine, already offers food grown and prepared by middle school students. Who's to say that a local women's prison isn't next in line? If they ever decide to go in that direction, we give Gloria's famous "Prison Pasteles" 5 stars.
---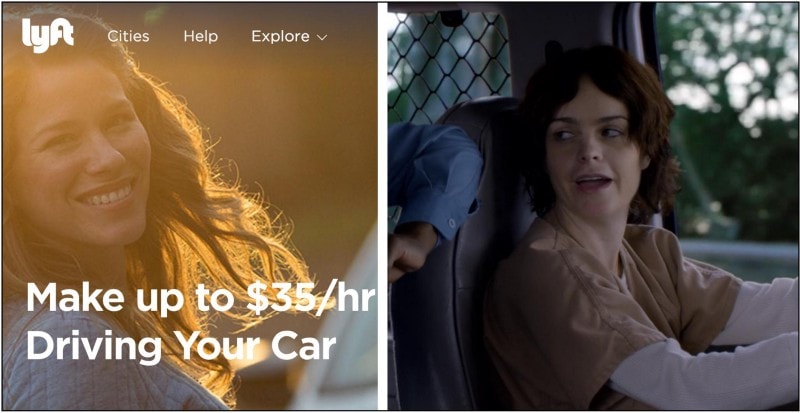 Litchfield's resident Driver-in-Chief, Pensatucky, likely won't see the light of day any time soon (she's in the pen for murder). That being said, her attitude has been pretty impeccable lately, so in the unlikely event that she's released early on good behavior (and the, you know, murder charge is expunged from her record), she would be wise to look into securing a driving gig with Uber or Lyft.
---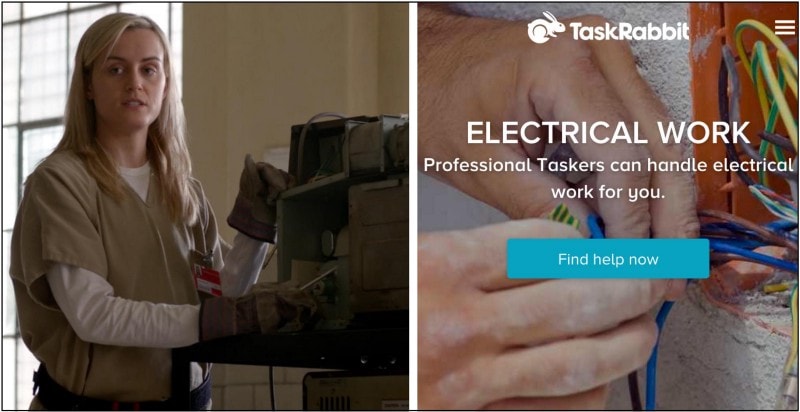 It's no secret that Piper can do a lot of things well — she double majored in Communications and Comparative English Literature after all! Among the many things she's learned about herself during her stint at Litchfield is that she has a knack for electrical handiwork. In fact, if she concentrates extra hard with her "lady brain," she might even be the one to fix your microwave via TaskRabbit.
---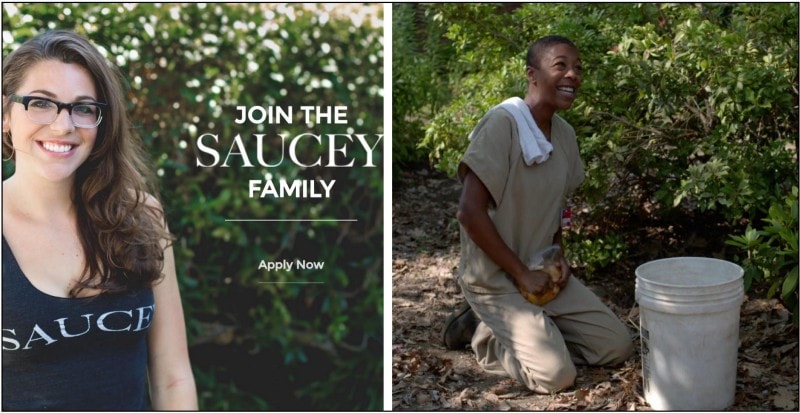 Poussey's small-batch toilet hooch (an alcoholic beverage made from fermented "Kool-Aid, old fruit, ketchup, and moldy bread") is an extremely popular drink among Litchfield's inmates and neighboring squirrels. Her intimate knowledge of all things alcoholic, paired with her fluency in German, would make her an asset to alcohol delivery startup, Saucey(especially during Oktoberfest!). Heck, maybe they'll even add her prison hooch to the menu.
---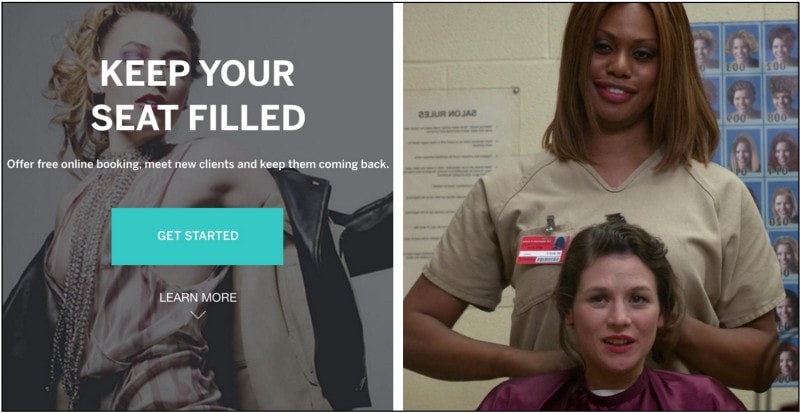 Sophia is one of the most obviously talented inmates at Litchfield — I mean, did you see her duct tape shower sandals? With each haircut and makeup consultation, she restores a sense of humanity and individuality to her clients. Imagine what she could do working for a service like Style Seat, where cutting shears aren't locked up and straightening irons can go above 250 degrees!
---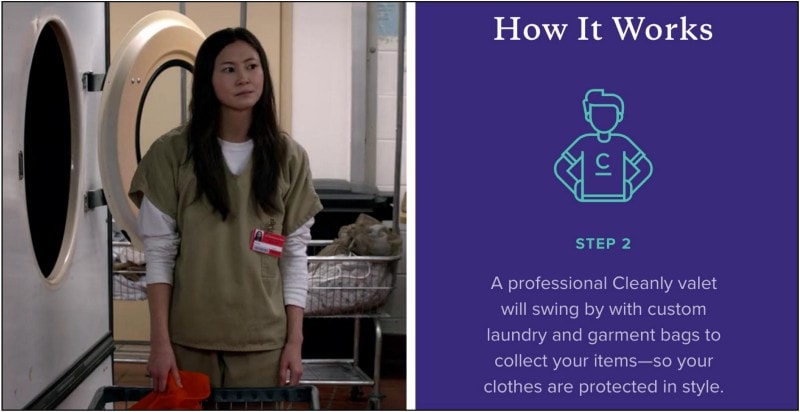 While Soso may have got her start as the self-declared smelly hippie of the bunch, after a brief stint of no showering she now counts herself among the "clean" variety. An integral part of the laundry crew, washing and folding uniforms allows her to zen out for a bit and plan her next bout of activism. Out of all the inmates on this list, she has the best shot at landing gainful employment post-prison — she's serving time for living in a tree to protest logging. Our suggestion to help her clean up her act? On-demand laundry startup, Cleanly.
---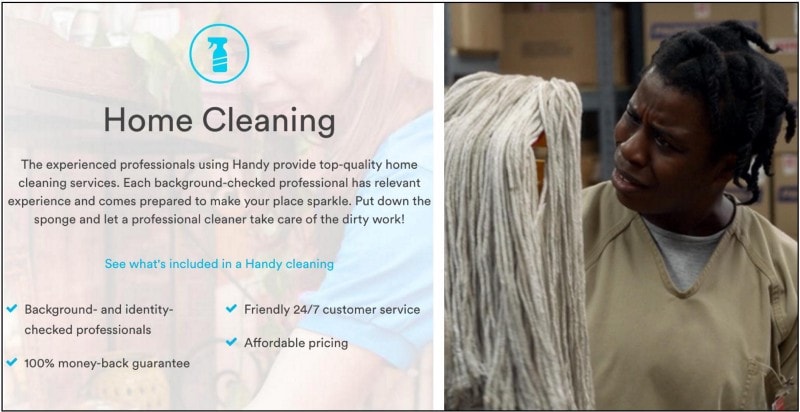 Fan-favorite, Suzanne, is known for erotic sci-fi storytelling, misdirected outbursts of violence, and cleaning bathrooms at night when she's feeling anxious. In her own words: "Sometimes the feelings inside me get messy like dirt. And I like to clean things, pretend the dirt is the feelings, and this floor is my mind. That is called coping." Provided that there are no fresh baked pies in the vicinity, home cleaning service Handy would be a perfect outlet for her. And that is called symbiosis.
---
Season 4 of Orange is the New Black will start streaming on June 17th.